A commercial router designed for you.
Zero delay in processing orders even during network congestion.
Intelligent network optimizes data transfer speeds, assuring seamless operation of the cash register, order processing, printing and other devices in the store during peak traffic periods, when many customers use the store Wi-Fi to access the Internet.
Ensure high-quality network
in complex environments.
Automated networking of multiple SUNMI routers can realize wider coverage and seamless roaming. High-quality network is available wherever you go.
W1 Commercial Router
Ordinary Router
In-store status tracking anytime at anywhere.
The SUNMI App lets you manage many stores at the same time, and view in-store status anytime, anywhere.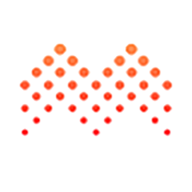 SUNMI smart router app delivers a new experience enhanced by unified management while supporting commercial networks with reliable performance
Black list
Remote management
Network allocation
Connect with only one press.
By gently pressing the orange button on the router, any nearby SUNMI device can access to the network without being configured, providing ultimate convenience for your in-store device deployment.
Industrial-grade power supply
ensures extreme stability.
SUNMI routers are equipped with industrial grade power supply
providing you with a level of security that cannot be achieved by home routers.
Simultaneous access for up to 128 terminals.

World famous chip manufacturer.

Intelligent band steering.

Multi-user multiple-input multiple-output technology.

Support 2.4GHz/5GHz.
*Simultaneous access by 128 terminals is based on test data in the laboratory, however, the recommended number of terminals that can be accessed in an actual operating environment should not exceed 64.
Feel free to place it on the table, mount it on the wall or on a side of your counter.
Comes with hooks for hanging and collapsible antennas.
Compatible with all business environments.
Oblique design delivers full heat dissipation.
Based on the size of the heat sink, the dynamic oblique design on the top of the router allows full heat dissipation.
Collapsible antenna for easy storage.
The rotating shafts of the antennae on each side of the router are interconnected, allowing for easy collapsing of the antennae and storage of the device, as well as time-saving installation within seconds, by simply raising the antennae.
Frequency&

Signal Rate

2.4GHz Wi-Fi 450Mbps

5GHz Wi-Fi 867Mbps

Ethernet Port

WAN 1*10/100/1000Mbps

Antenna

6*external antenna

Button

SUNMI Link Button

Reset Button

Memory

Flash 16MB

RAM 128MB

Adapter

100-240V~50/60Hz 0.5A

Wireless Standards

802.11 a/b/g/n/ac

Indicator Light

Power light

WAN light

LAN light

Wi-Fi light

SUNMI Link light

Environment

Storage Temperature: -40°C - 70°C

Operating Temperature: -10°C - 45°C

Storage Humidity: 10% - 90%RH non-condensing

Operating Humidity: 10% - 90%RH non-condensing