SUNMI PARTNERS WITH JATRI TO DIGITIZE TRANSPORTATION FOR DHAKA CITY
On December 26, 2021, the much-awaited Dhaka Nagar Paribahan bus service was officially launched aiming to bringing discipline to Dhaka city roads. The pilot run with 50 buses, 30 operated by the BRTC and 20 by Transilver, carries passengers from Ghatarchar to Kachpur.
Road Transport and Bridges Minister Obaidul Quader inaugurated the bus route rationalization ceremony virtually, while Sheikh Fazle Noor Taposh, Mayor of Dhaka South City Corporation and Atiqul Islam, Mayor of North City Corporation joined on site to be the first two guests boarding the bus. According to the mayor, the bus number will rise to 100 by 2023 to better restore public transport order.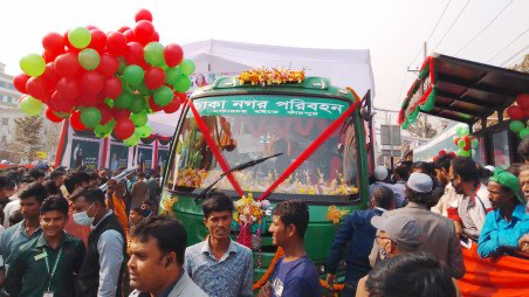 Source: tbnews.net
Bus fare from Ghatarchar to Kanchpur via Motijheel and Signboard has been fixed at Tk 2.15 per kilometre, and e-ticketing system well equipped. Together with partner Jatri, SUNMI provides this IoT empowered digital solution to facilitate the whole process, in which SUNMI V2 PRO is under use. After being told by the passengers their destination information, the counter attendant can quickly use V2 PRO to print out a ticket containing the necessary details with the name of the destination, fare and date included. And bus fee is collected simultaneously.
Source: bdnews24.com Photo: Mahmud Zaman Ovi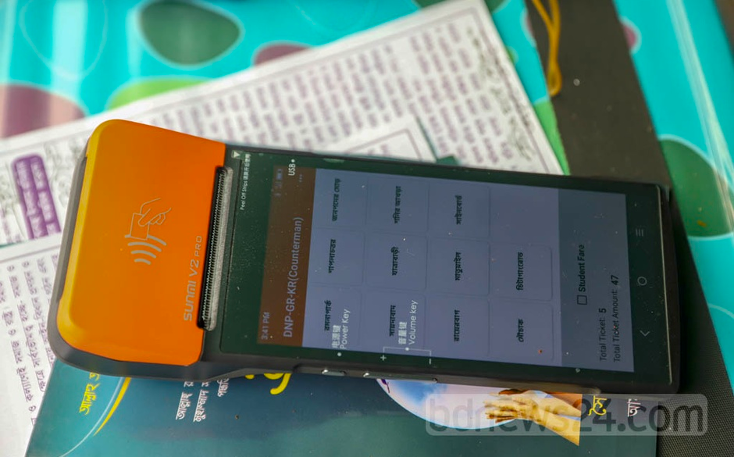 SUNMI V2 PRO hand-held POS can print swiftly and smoothly and switch between receipt and label printing modes. The thinnest part of V2 PRO only measures 13mm, a comfortable grip even for a petite lady; the beveled bottom edge also makes it easy to be put into the pocket of a coat, which is highly friendly for bus ticket checking scenarios.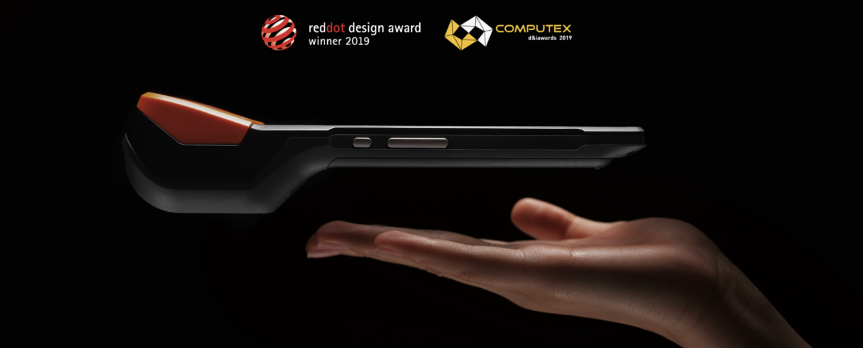 With the NFC module available and PSAM supported, SUNMI V2 PRO is suitable for various business scenarios, and so far has left footprints in more than 100 countries and provided quality services to all walks of life.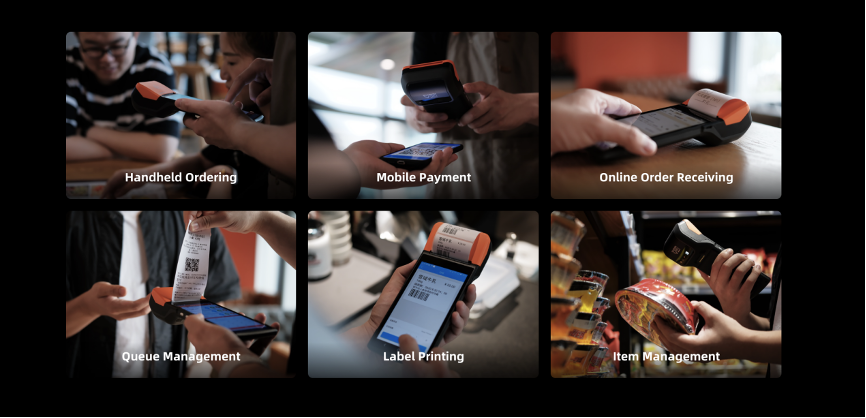 About SUNMI
SUNMI is an IoT company with the core value "Altruism".
We are committed to bring businesses smart IoT devices and supporting integrated cloud services, to build an interconnected world and finally achieve Business 4.0.
Unveiling our first product in 2016, we have successively launched a series of commercial IoT products such as mobile terminals, payment terminals, desktop terminals, kiosks, and network & video analytics, etc., serving various business formats and scenarios. We also provide partners with standardized application development services and highly reliable remote device management system, to help them better run their businesses by improving hardware and application management. Together with our partners worldwide, we provide digital solutions for businesses across industries.
Keyword: SUNMI | Android POS | mPOS Android | Android payment device