SUNMI releases V2s PLUS, a versatile mobile terminal for business.
With receipt, label and black mark printing modes, V2s PLUS is designed to help offline businesses in multiple industries go digital.
Retaining all features of V2s, V2s PLUS also comes with a professional 2D barcode scanner which reads 1D and 2D barcodes, even stained or wrinkled ones. The NFC functionality added also brings more business possibilities to merchants in their store operations.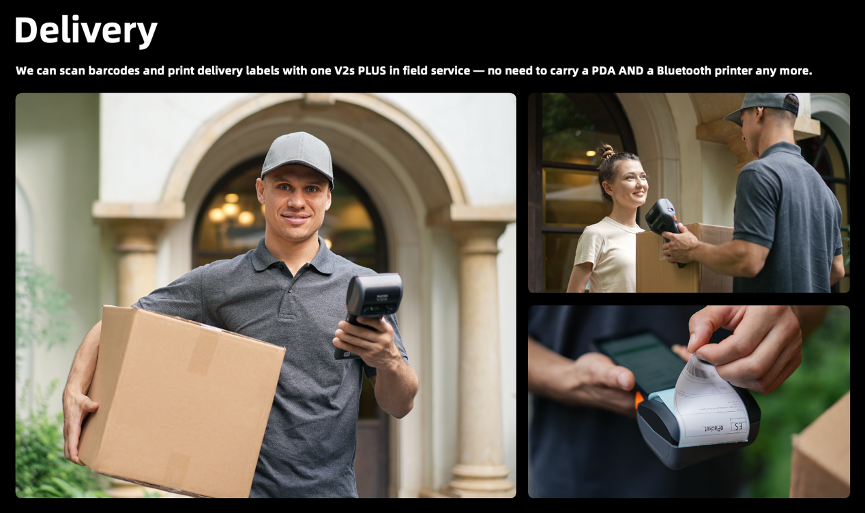 In busy outdoor work a courier will find V2s PLUS a driver of productivity since it is the first SUNMI handheld with a 80mm printer inside, saving him from juggling a PDA and a printer when picking up parcels. One V2s PLUS is enough to take care of scanning and printing.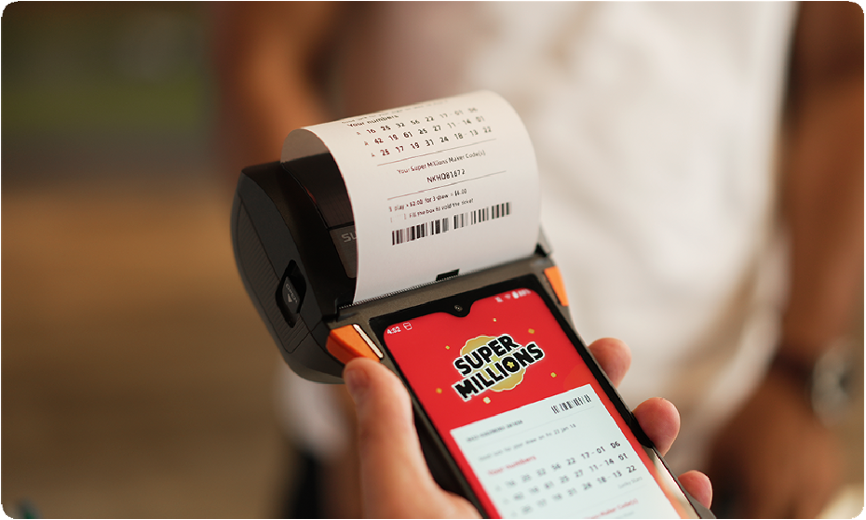 Offline retail, especially lottery sale is another important use case of V2s PLUS thanks to the black mark printing functionality added. This portable device gives lottery merchants a better option over bulky and usually costly stationary terminals, and also a more mobile way for customers to buy, hence improved service quality and customer experience.
SUNMI cares about offline business operations and users, that's why V2s PLUS adopts innovative, but still scenario-based and user centered designs, making it a 2021 Red Dot Award winner.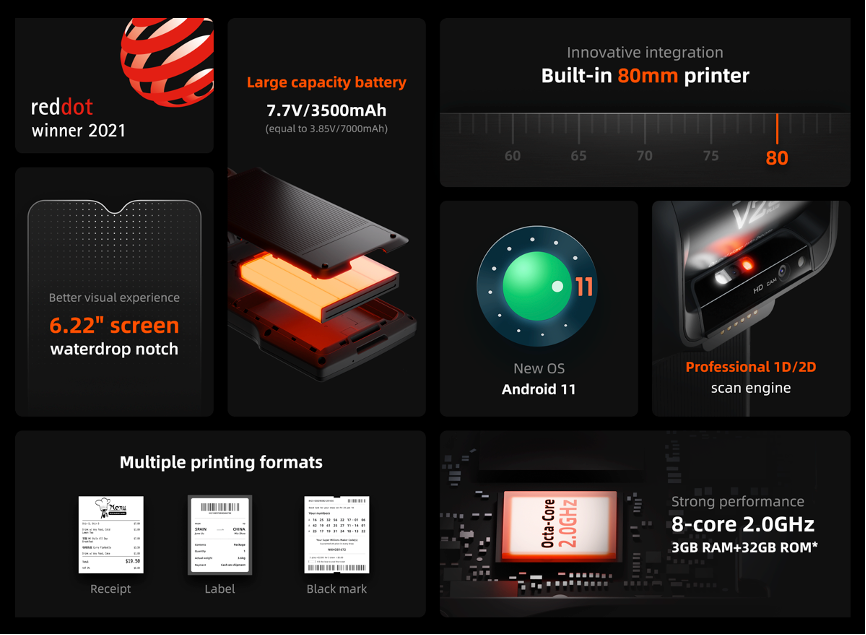 The 6.22" waterdrop notch display gives users a better visual experience, especially when it comes to check order details among other very accuracy required operations. The centered front camera is easy-to-use, and also makes face attendance and facial recognition payment easy. 5M or 13M rear cameras are also optional for QR code-based payment or photo taking.
About SUNMI
SUNMI is an IoT company with the core value "Altruism".
We are committed to bringing businesses smart IoT devices and supporting integrated cloud services, to build an interconnected world and finally achieve Business 4.0.
To better serve our global partners & merchants, we have established branches in 15 countries, covering 5 core regions including Asia-Pacific, Europe, North America, Latin America, the Middle East & Africa. Our IoT products and solutions have been used in more than 200 countries, regions and territories, empowering merchants around the world.