SUNMI D2s KDS: Time to Further Digitalize Your Restaurant Kitchen
SUNMI D2s KDS is not just a display. It is an essential part that makes a closed-loop system for digitalized restaurant operations and also a driver of back-of-house efficiency.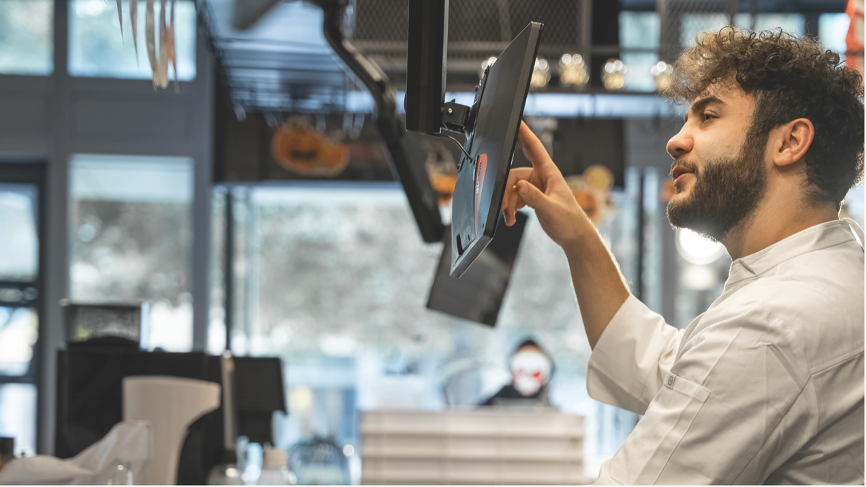 Receive orders from all channels, tap to check and change ticket status, notify service staff carrying a mobile POS as soon as the orders are prepared... imagine what can be done to increase your operational efficiency with a KDS.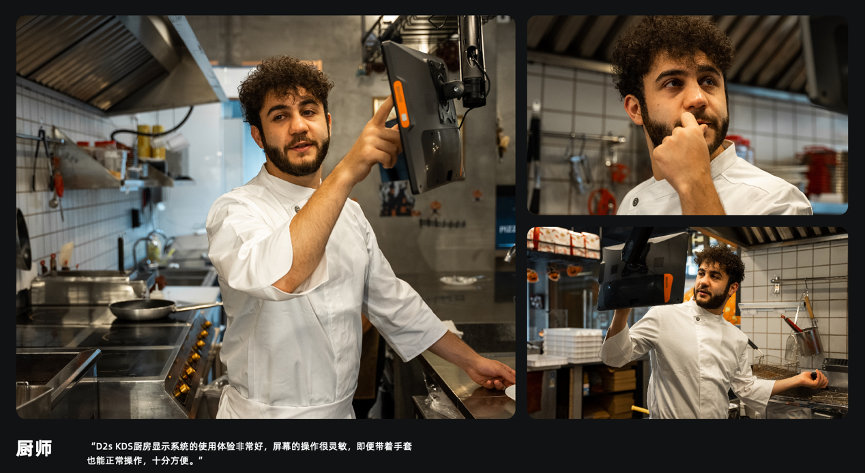 SUNMI D2s KDS also outshines its competitors in user friendliness. Kitchen staff can tap the quite responsive yet water- & oil-proof screen with a wet hand or glove. D2s KDS also supports Auto Start, meaning that it can automatically start once connected to a power supply. The KDS also can be wall-mounted, pole-mounted or arm-mounted to fit in more kitchens.
Thanks to SUNMI OS, users can set D2s KDS to automatically jump to default apps once started, and enable kiosk mode to avoid accidental exit of apps.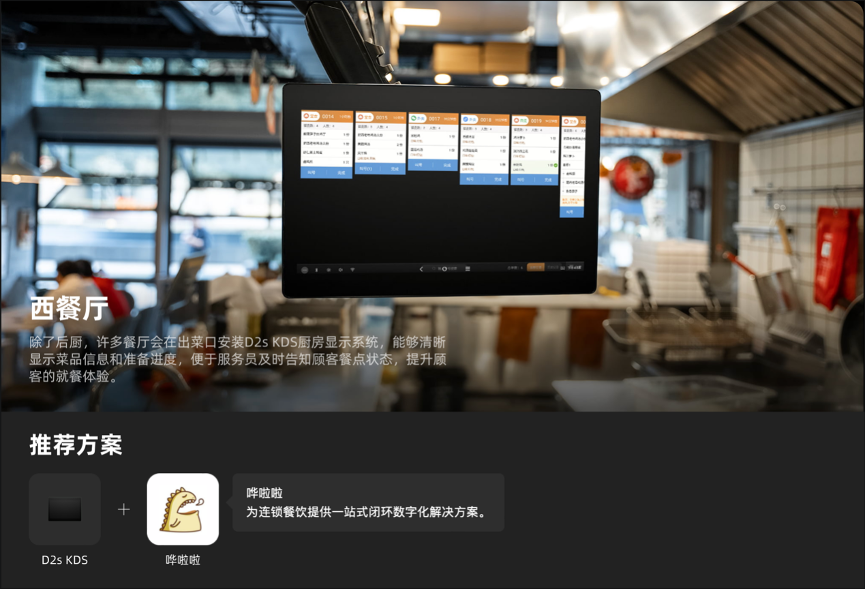 Now users can use apps from Hualala, 2D Fire, Pospal and TCSL on D2s KDS to better manage their kitchens, no matter they are running quick service restaurants or table service restaurants.
About SUNMI
SUNMI is an IoT company with the core value "Altruism".
We are committed to bringing businesses smart IoT devices and supporting integrated cloud services, to build an interconnected world and finally achieve Business 4.0.
To better serve our global partners & merchants, we have established branches in 15 countries, covering 5 core regions including Asia-Pacific, Europe, North America, Latin America, the Middle East & Africa. Our IoT products and solutions have been used in more than 200 countries, regions and territories, empowering merchants around the world.
Keywords:SUNMI、Android POS、BIoT