SUNMI V2s for Accelerated Business Digitalization
V2s, a new member of SUNMI V Series, is full-fledged: it can print receipts and labels, and with a professional 2D scanner, V2s can scan 1D and 2D barcodes, even stained or wrinkled ones. With all the boxes ticked, V2s will undoubtedly boost brick-and-mortar businesses.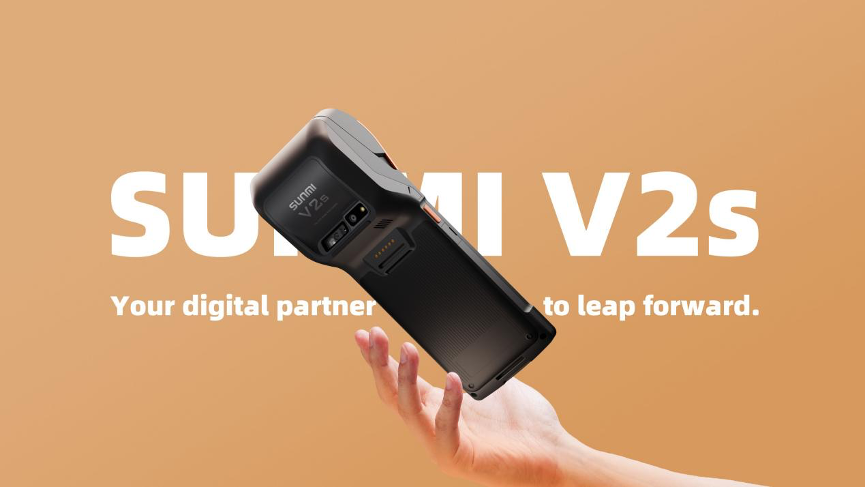 A waiter will be amazed at the versatility of V2s once he tried it out: use it to print queue numbers, take tableside orders, accept online orders, read loyalty cards, and accept payments... Now waiters can bring convenient services to customers, effortlessly.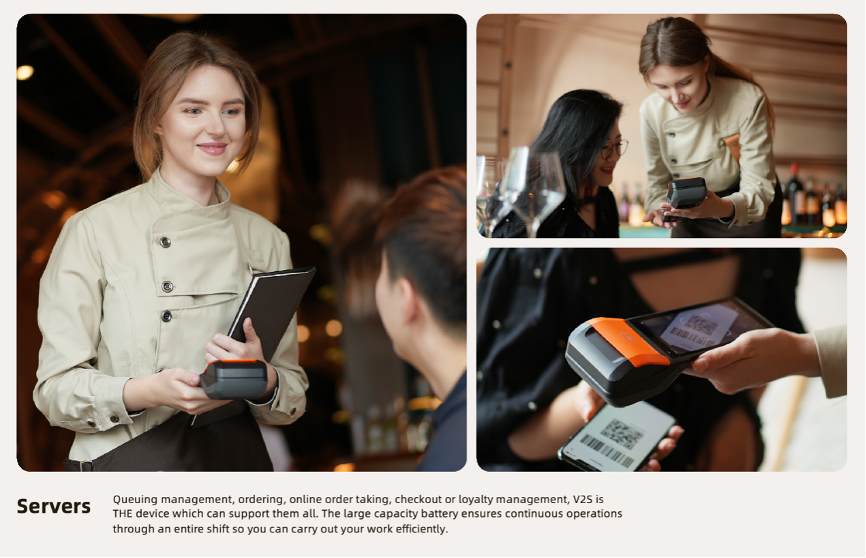 Checking tickets is also an easy job for SUNMI V2s. Paper tickets or QR code tickets, all swiftly checked with a professional scanner equipped.
 Powered by a new SUNMI OS, SUNMI V2s, compared with its predecessor SUNMI V2, is 20% faster in running and 15% faster in starting apps.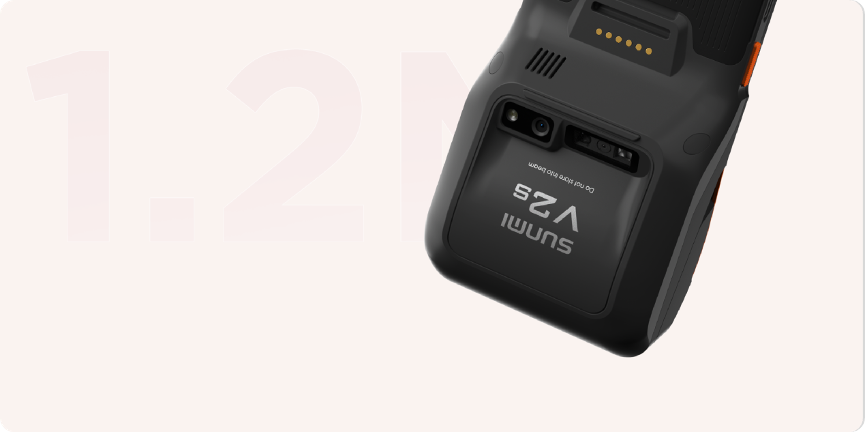 Being 1.2-meters drop-proof and water- & oil-proof with rubber seals added to protect its printer, charging port and audio jack, SUNMI V2s can remain its stable operations even in a kitchen harsh environment or when used outdoors.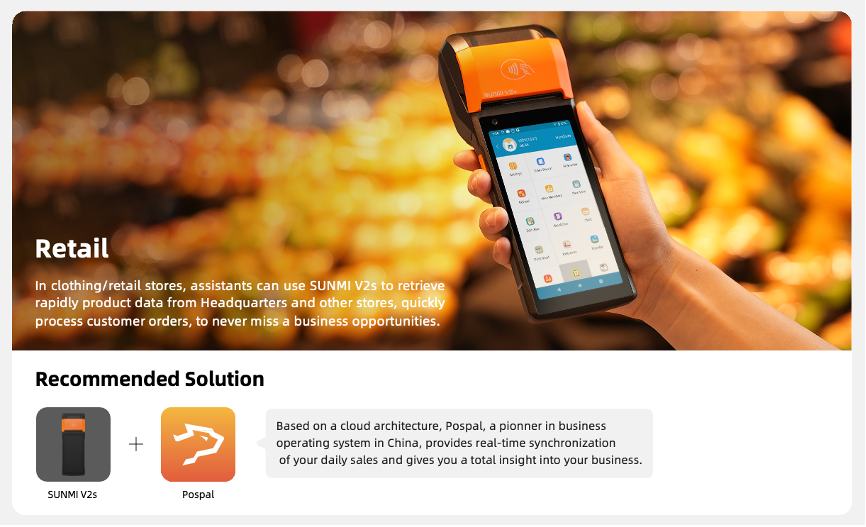 Together with ecosystem partners, SUNMI has brought scenario-based solutions for businesses across industries. Now merchants can use apps from KMTECH, Hualala, Tiancaishanglong, Sixun, Pospal, yjhpos, Guanjiapo, Changyoubao, Zhibaiwei, Meiweibuyongdeng on SUNMI V2s to better run their restaurant, retail, ticketing, warehousing among other types of business.
Is SUNMI V2s a match for your business? Book now to visit a SUNMI Home near you and find out!
About SUNMI
SUNMI is an IoT company with the core value "Altruism".
We are committed to bringing businesses smart IoT devices and supporting integrated cloud services, to build an interconnected world and finally achieve Business 4.0.
To better serve our global partners & merchants, we have established branches in 15 countries, covering 5 core regions including Asia-Pacific, Europe, North America, Latin America, the Middle East & Africa. Our IoT products and solutions have been used in more than 200 countries, regions and territories, empowering merchants around the world.
Keyword: SUNMI、Android POS、BIoT、Android payment device、mPOS Android、Android handheld、Android PDA、Android Kiosk