SUNMI launched a new Kiosk series to help Contactless Payment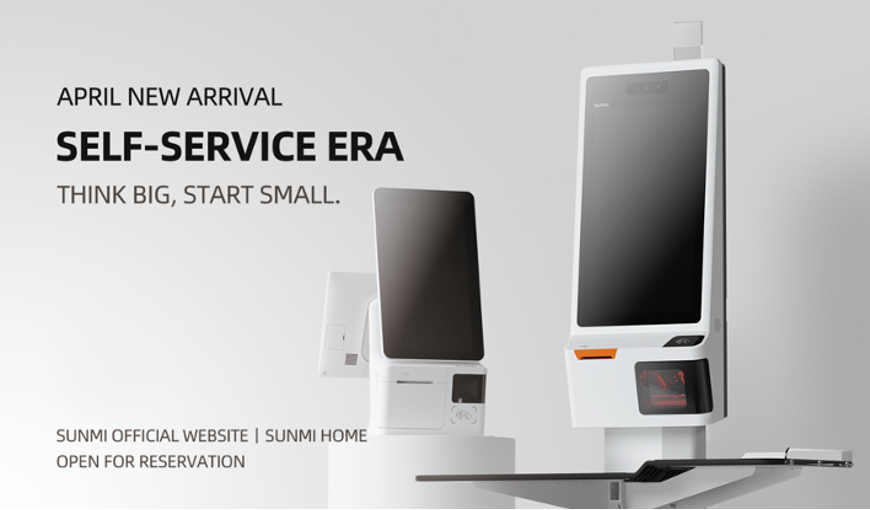 In today's reality of COVID-19, physical distancing and hand hygiene have been key prevention measures around the world, contactless payments are top-of-mind for both consumers and businesses.
On April 22, a well-known IoT company SUNMI and Chinese new retail leader Freshippo jointly launched 2 Kiosk devices K2 and K2 MINI to help global merchants realize contactless payment during COVID-19.
K2 MINI: A Kiosk designed for small and medium-sized stores
The excellent performance of Freshippo left a deep impression on people during the epidemic. The manager of a Freshippo store owes these good performances to SUNMI's intelligent IoT devices, which have been widely used in getting new customers, store operation, self-checkout and contactless self-pick'n go, bringing customers a better and safer shopping experience.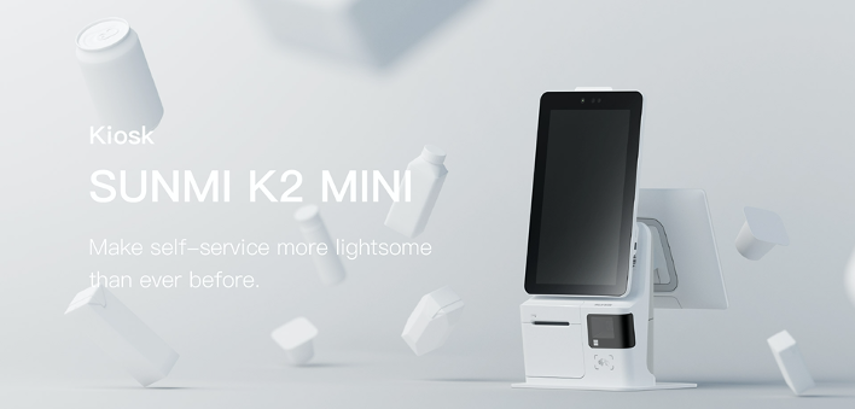 K2 MINI is a kiosk device specially designed for small and medium-sized convenience stores, which has been put into use in Freshippo Mini and Freshippo F2. With only half the size and weight of a traditional self-service equipment, K2 MINI is more suitable for small stores due to its integrated design. Two screen configurations, which both include a 15.6" HD screen, are at your choice, making it also the most flexible and lightweight self-service equipment.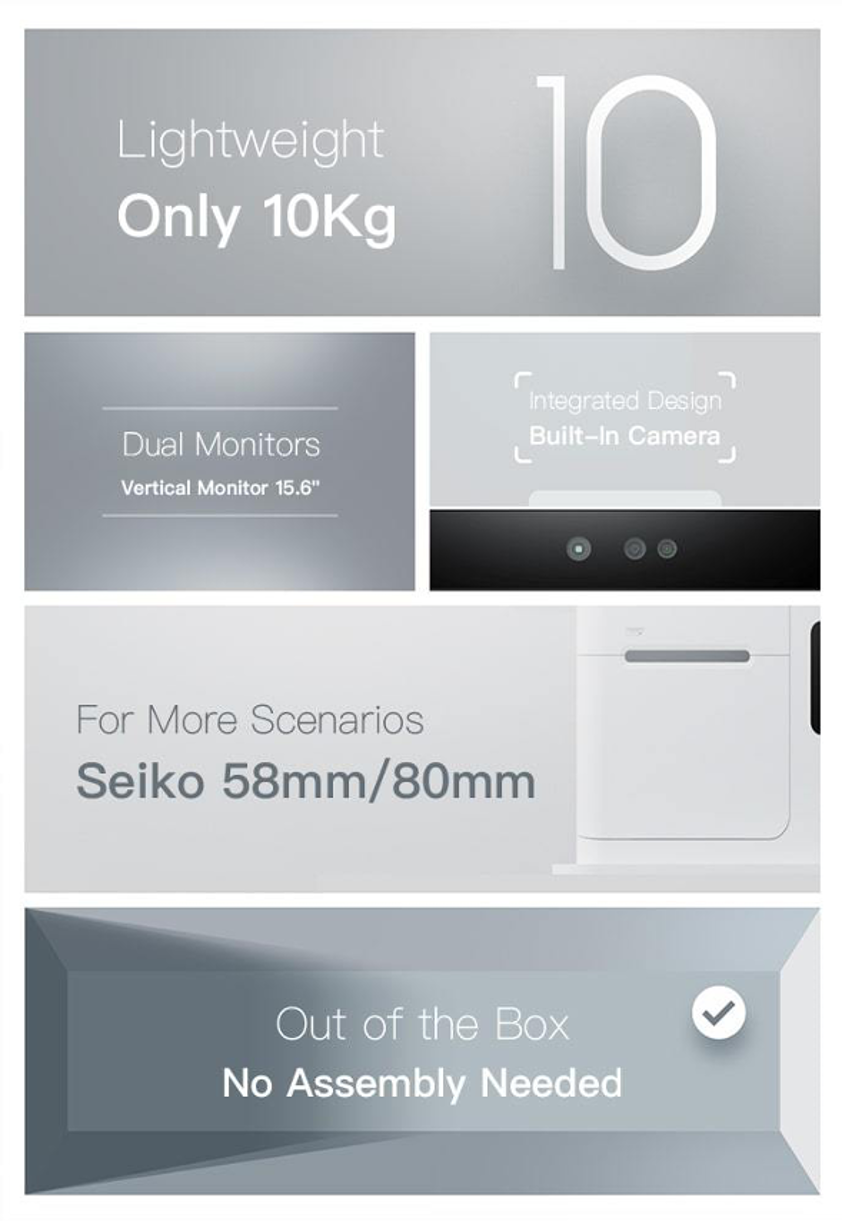 As for the configuration, the Seiko printer used by K2 MINI make things trackable with receipts making convenient for customers to check the information of the products purchased. With K2 MINI, customers can pay by showing a payment code after scanning products barcodes, cutting risks caused by contact in this special context.
K2:A large-screen Kiosk suitable for multiple scenarios
SUNMI also released the second-generation of Kiosk K2, which has vastly improved its value based on the first generation. It is available for different scenarios such as has retail, catering, healthcare and more. The extended ID card recognition and non-receiving card recognition functions can be applied to various scenarios such as government affairs, medical treatment, services, and beauty industries.
With this capacitive 24″ FHD screen which is 10-point multitouch, customers can enjoy a superior visual experience as well as a smooth using experience. K2's cash register performance is also more stable and reliable with scan to pay, card payment, and facial recognition payment. According to Jingdong C-store,it only takes 10s for a customer to self-check out 5 items with K2.
In addition, based on SUNMI APP STORE,the world's largest commercial App store with more than 10,000 commercial software, K2 is ready to be used in the fields of retail and catering.
Let customers spend valuable time picking up rather than waiting.
"With this small self-service equipment, I don't have to queue in a c-store for my breakfast before rushing to work. It only takes 2min to complete picking and checkout." A client said after using K2 MINI.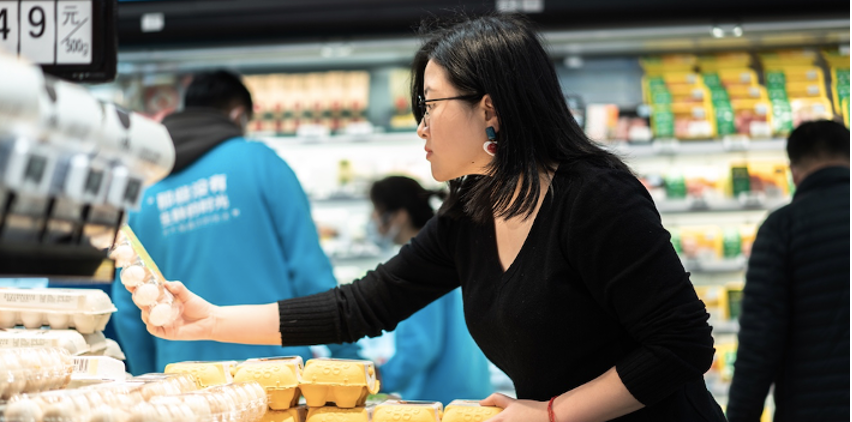 For offline stores, the implementation of a kiosk not only improves the consumer experience, but also reduces labor costs and improves the efficiency of store operations. If the customer is long, manual and self-service cash register are carried out at the same time. If there are just a few people, the cashier can count or completely replenish the goods in the store to allow customers to help themselves and pay for them.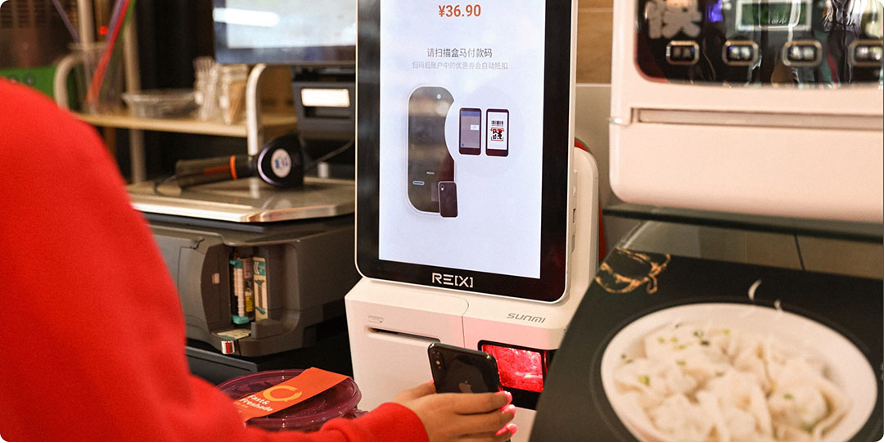 From the point of view of the user's process, K2/K2 MINI can be easily completed in only two steps: the first step scans the product or selects the service content, the second step scans the FR payment or card payment. The device will automatically print the small ticket after the payment is completed. Moreover, using kiosk can reduce the contact opportunities between customers and employees and reduce the risk of infection.
With the development of IoT technology, new digitalized retail has become an emerging format in many countries, and the epidemic in particular has accelerated the market's demand for contactless solutions. The two kiosks launched by SUNMI will help global merchants popularize a more efficient and safely payment method.
ABOUT SUNMI
SUNMI, with its core value "altruism", is an IoT company that globally leads the innovation of intelligent hardware for business. We are dedicated to provide intelligent IoT devices and integrated solutions combining software and hardware to empower business owners and build an interconnected business world to finally achieve business 4.0.
MORE INFORMATION AT: https://www.sunmi.com/en/ 
Keyword: SUNMI、Android POS、BIoT、Android payment device、mPOS Android、Android handheld、Android PDA、Android Kiosk