With an Inbuilt 80mm Printer and Full-Screen Display, SUNMI V2s PLUS Empowers Digital Transformation
From express delivery to warehousing, and produce wholesale to retail, offline businesses are increasingly going digital, which requires commercial IoT devices to be more versatile and cater for more scenarios.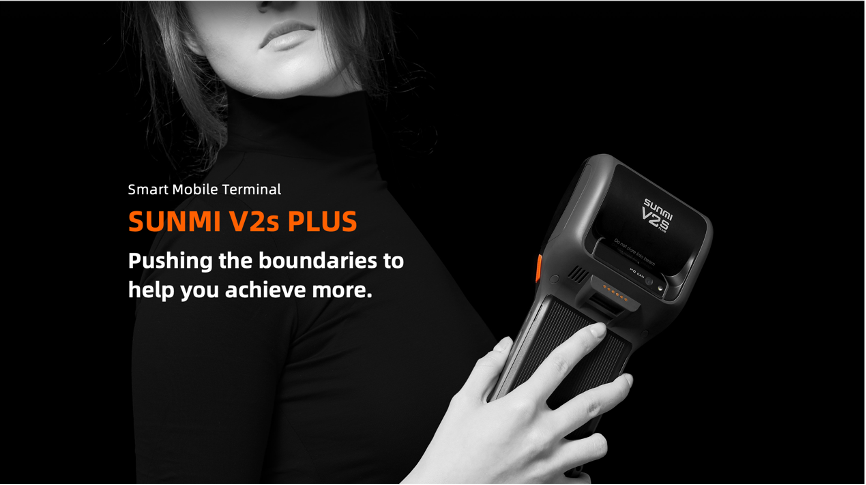 To this end, SUNMI unveils SUNMI V2s PLUS, a new addition to its V series. While packing the comprehensive functions, smooth experience and reliable protection as V2s, SUNMI V2s PLUS is designed for various offline businesses, driving their digital transformation.
Three Printing Options Meet Various Offline Digital Business Needs
On top of the same features as V2s, V2s PLUS has a professional 2D scanner built in, which can read both 1D and 2D barcodes, and even scratched, folded, or stained ones. Its new NFC recognition function also empowers merchants' digital operation technically.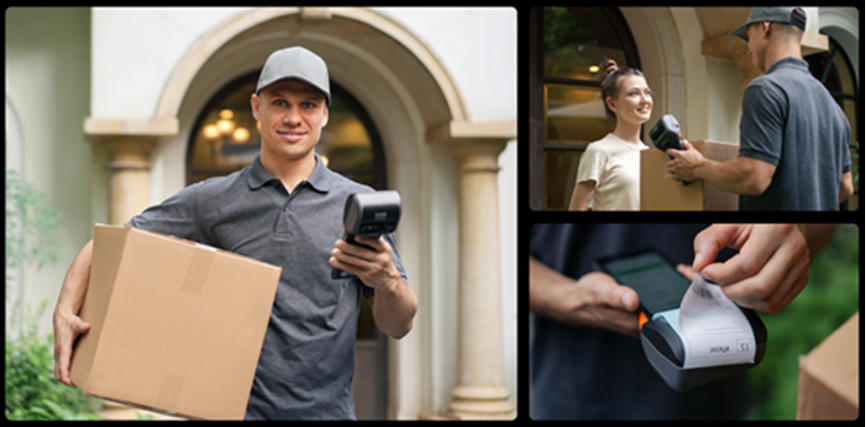 Notably, this is the first time V2s PLUS has integrated an 80mm printer chip in a more portable handheld. With V2s PLUS, couriers can easily operate and print receipts, without needing a terminal and a printer as before, or carrying a printer along when they are out picking up parcels.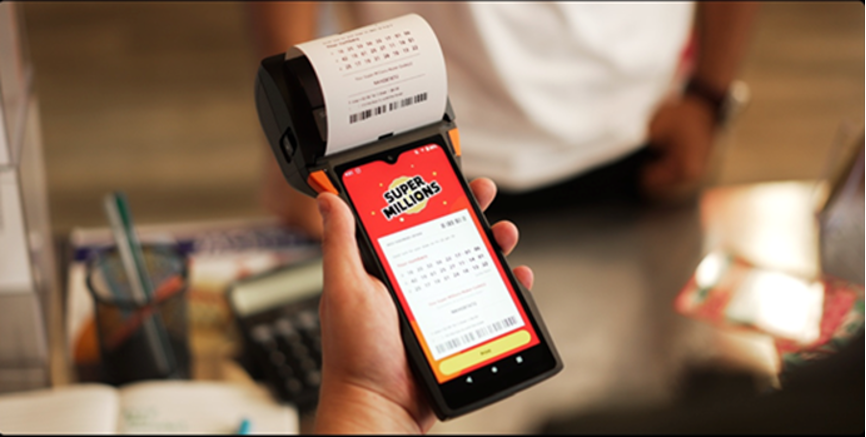 V2s PLUS also supports new black mark printing, making offline lottery business more flexible. Usually, traditional lottery sales are done on a heavy and space-consuming device. The compact and lightweight SUNMI V2s PLUS with black mark printing frees lottery retailers from the pressure of purchasing a device, delivering them a lighter and more portable way of selling lotteries, and improving offline service and experience.
Elaborate Design to Improve IoT Terminal Use Experience
V2s PLUS won the 2021 Red Dot Design Award for its user-centric design ideal for more offline businesses and IoT device users.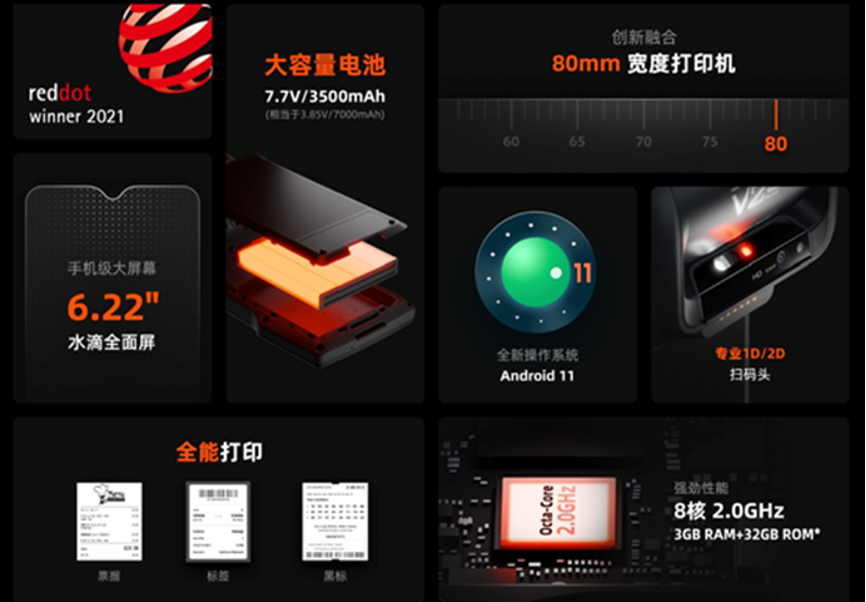 The 6.22" waterdrop full-screen display with ultimate screen-to-body ratio allows you to enjoy a wider field of view. It also makes it easy for you to check every detail of your orders and ensure accuracy in your daily work.
The front camera sits in the middle of the screen, making it easy to focus. It also supports employee clock in and face recognition payment. The optional 5.0MP or 13MP rear camera can work as a code reader or for taking photos.
Expand More Digital Business Scenarios with Software Partners
Since the release of its BIoT strategy, SUNMI has been committed to providing customers with intelligent IoT devices and Device-to-Cloud integration services. With V2s PLUS, a new addition to the V series, SUNMI has provided a number of sectors with solutions through the collaboration with its partners.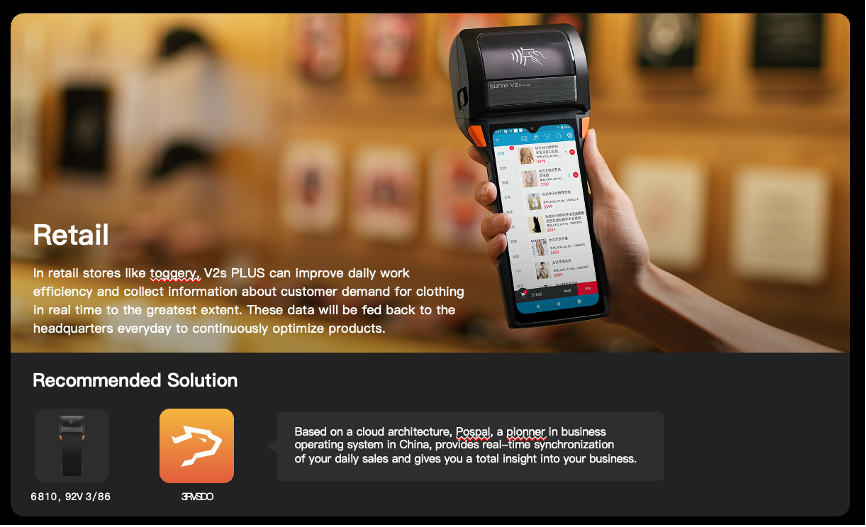 For example, SUNMI has partnered with Burgeon and Pospal to help retailers rapidly scan and read product information for supply chain management and retail management, thus achieving real-time monitoring of items transportation, warehousing, delivery, shelving, and sales. Besides, in the wholesale, warehousing, logistics, lottery, and other sectors, SUNMI has partnered with Qinsilk, Lanqiao Software, and Genlot. In addition to SUNMI website, merchants can also book a visit to 26 SUNMI Homes.
Going forward, SUNMI will continue to empower more partners and provide solutions for diverse business scenarios through continuous iteration and upgrading of products and services.
About SUNMI
SUNMI is an IoT company with the core value "Altruism".
We are committed to bringing businesses smart IoT devices and supporting integrated cloud services, to build an interconnected world and finally achieve Business 4.0.
To better serve our global partners & merchants, we have established branches in 15 countries, covering 5 core regions including Asia-Pacific, Europe, North America, Latin America, the Middle East & Africa. Our IoT products and solutions have been used in more than 200 countries, regions and territories, empowering merchants around the world.