SUNMI Releases Smart Scale Terminal S2 CC, Empowering Weighing Scenarios
Office workers are often very busy during working days, so they usually choose to buy fresh vegetables and fruits after work or on weekends. However, the tedious experience and long waiting lines make many people deterred and prefer to buy online.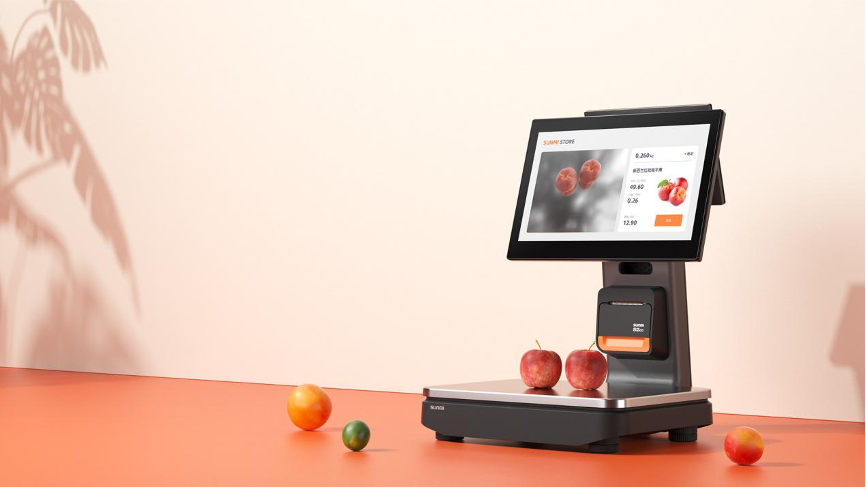 On September 15th, SUNMI, an IoT technology enterprise, released a new generation of its smart scale terminal, SUNMI S2 CC, which integrates weighing, checkout and printing, completely changing the traditional fresh foods buying experience.
S2 CC, with an attracting appearance and powerful performance, entirely revolutionizes offline fresh foods buying experience.
In the past, customers had to firstly wait in line for weighing the items they wanted to purchase, then the staff would have to input the code of each item, weighing them, printing the price tag, and sticking it onto the item's packaging bag. Finally, customers still had to wait in line again for payment after getting the sealed and packaged items.
Now, with SUNMI S2 CC, everything is turned out to be much easier and simpler.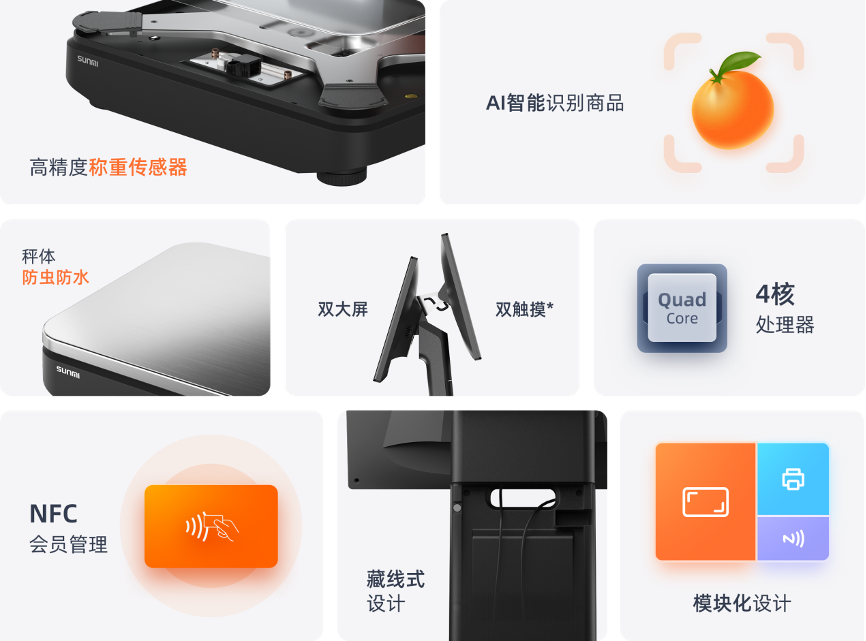 No item code needed, accurate item identification within 1s, facial recognition payment supported, and quick receipts printing, all these make S2 CC a wonderful device for ideal weighing and payment. Customers no longer need to wait in line for printing price tags and making payments at the checkout counter.
It took 2 to 3s to identify the item manually in the past. After adopting AI technologies, items can be identified within 0.4s. Plus the automated weighing system, S2 CC upgrades the traditional manual operation into an AI auxiliary operation, which increases the overall efficiency by more than 5 times and reduces human errors and labor cost. "With AI identification function, we no longer need to search the item, the system itself has already identified it, so simple, so fast!" A fruits store owner said about S2 CC.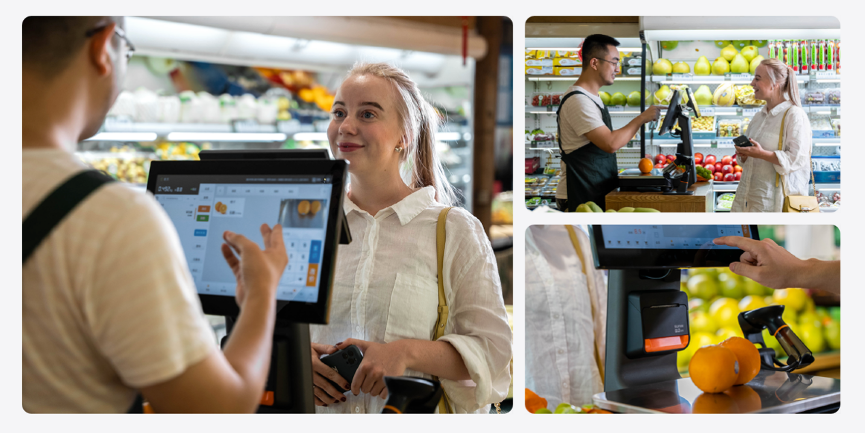 What's more, in consideration of the complex application environments like food markets, fruits stores, and marinated meat shops, S2 CC is also very considerate in detail design, with dual large touch screens delivering high touchscreen sensitivity, modular design and stainless-steel weighing pan bringing convenience for daily maintenance and cleaning.
IoT device installed with software, SUNMI empowers the weighing sector together with partners.
To cater for the young generation's taste in the weighing sector, S2 CC, compared with its last generation, S2, is more lightweight with fashionable design, which saves space and cost for the merchants, as well as brings better shopping environment and experience both for the store owners and consumers.
Apart from smart terminals, SUNMI also released its BIoT strategy, dedicated to providing smart IoT devices and device-to-cloud integration services for merchants. As for S2 CC, SUNMI provides industrial solutions integrated with hardware and software for customers, together with its ecosystem partners based on the scenarios of different business sectors. Currently, SUNMI has cooperated with many software partners like HEADING, COMTECK, Kewuyou, Huiguanjia, Tiancaishanglong, Lingshiduo, etc., to jointly provide store digitalized weighing solutions for sectors such as fruits, markets, marinated foods, hot pots, snacks and so on.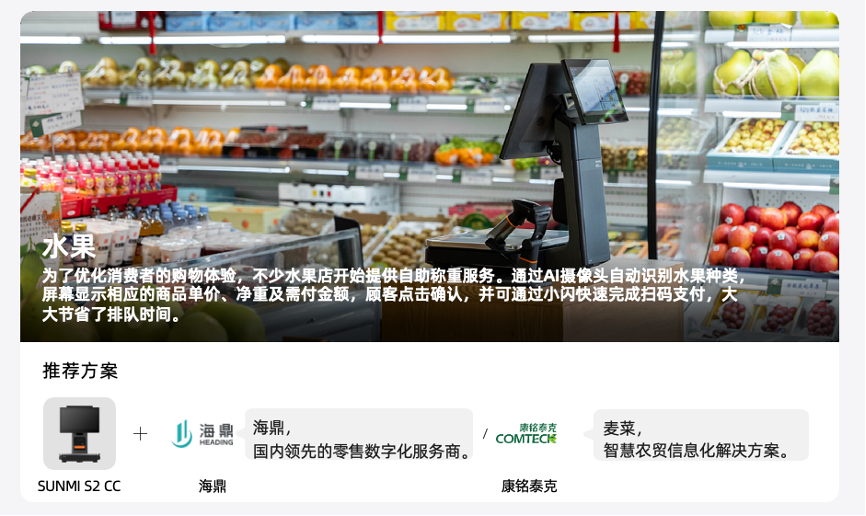 For example, under business scenarios like fruits stores, SUNMI S2 CC, equipped with MAICAI software system developed by COMTECK Company, can provide smart agricultural informatization solutions. "The traditional vegetables & fruits markets' environments are very dirty and messy, leaving consumers bad shopping experience. Digging deeply in agricultural field, MAICAI, joining hands with SUNMI, delivers smart agricultural solutions wholeheartedly, solving long-term existing problems such as loose market management, laggard business operation, untraceable food safety issues, etc., bringing into play the core value of facilitating and benefiting the people." Yu Qijin, the COO of MAICAI software said so.
S2 CC, an enhanced version of S2, further enriches SUNMI's smart weighing devices. You can book a visit to SUNMI HOME near you, to give it a try! And our SUNMI HOME staffs will also give you some recommendations on weighing solutions specific to your stores. Welcome!
About SUNMI
SUNMI is an IoT company with the core value "Altruism".
We are committed to bringing businesses smart IoT devices and supporting integrated cloud services, to build an interconnected world and finally achieve Business 4.0.
To better serve our global partners & merchants, we have established branches in 15 countries, covering 5 core regions including Asia-Pacific, Europe, North America, Latin America, the Middle East & Africa. Our IoT products and solutions have been used in more than 200 countries, regions and territories, empowering merchants around the world.