SUNMI Appeared at the 14th China Business Informatization Industry Conference
From March 25th to 27th, SUNMI was invited to attend the 14th China Business Informatization Industry Conference, together with software partners, including KMTECH, Tiancaishanglong, Yinbao, Zhibaiwei, Shenghe, Ruibo, Lianxin, Paiduiwang, Hualala, sharing the experience and cases related to digital business transformation.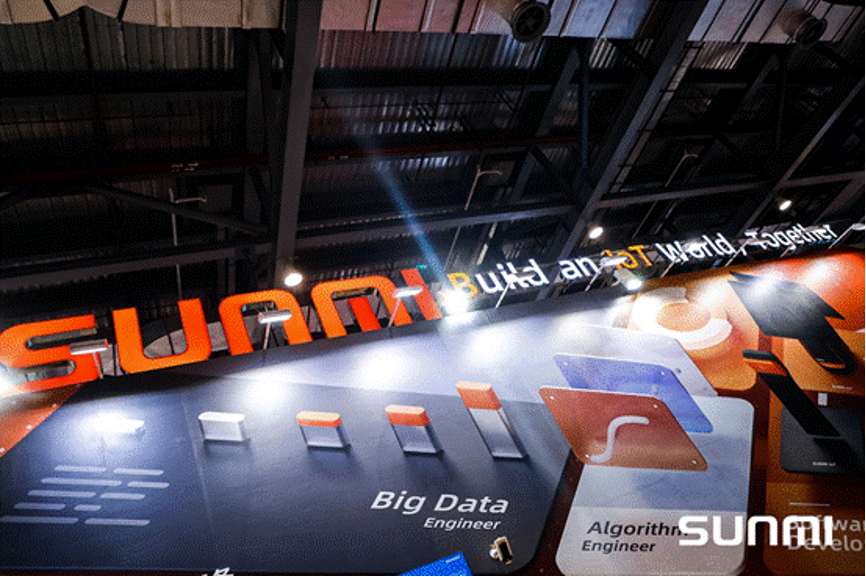 SUNMI presented its new product SUNMI L2s on the exhibition, sharing the innovative IoT solutions and SBS services experience.
All SUNMI's IoT devices were exhibited on this conference, to help merchants achieve digital transformation and provide a full-scale IoT solutions and SBS services to improve the overall operational efficiency. For merchants, after using SUNMI's IoT devices, they can greatly decrease their operating cost, improve efficiencies, boosting revenue and brand loyalty by optimizing store management, loyalty management and supply chain management.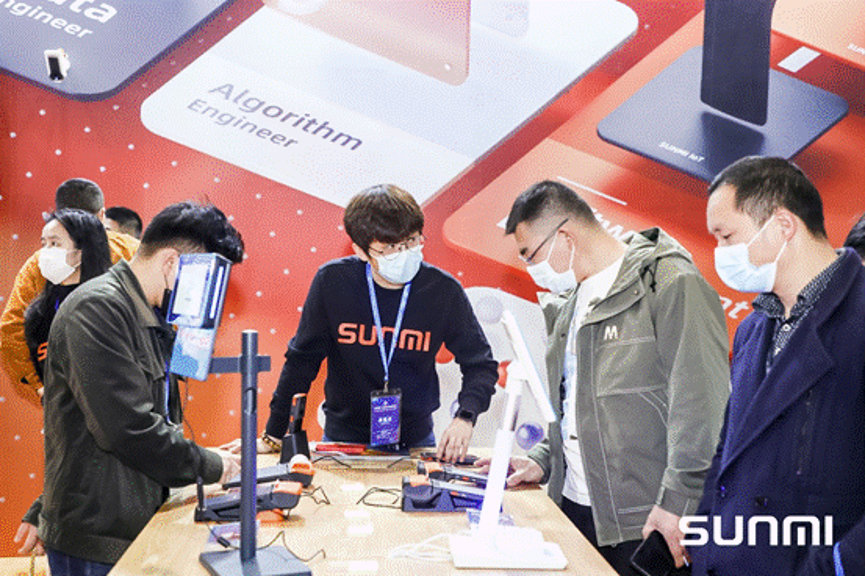 Apart from the core IoT devices, SUNMI also presented its newly-launched PDA SUNMI L2s, which can be applied to multiple business scenarios like F&B, retail, logistics, etc., to help merchants improve operational efficiency with functionalities such as inventory check, order taking, warehouse inventory management and so on. With four versions available, respectively being L2s Scanner, L2s RFID, L2s Standard, and L2s PTT, SUNMI L2s can cater for different operation needs.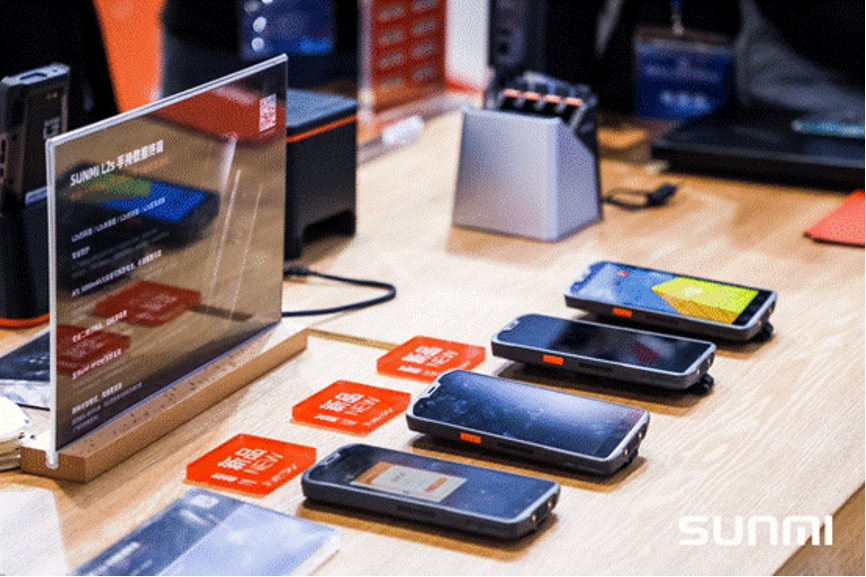 SUNMI's software partners also shared their experience in digitalization specific to retail and F&B industries. The manager from KMTECH Software, Zhou Xiaolin, shared his experience in the digitalization in retailing; Huang Hehao, the CSO of Tiancaishanglong, shared his opinions on digital upgrade for catering enterprises in the pandemic era; the head of business division from Yinbao, Zhe Hang, shared his experience in facilitating the digital transformation of retail stores; Wang Yong, the PM from Zhibaiwei, introduced his smart new retail store multi-chain plan; Huo Wenbo, the operation manager from Shenghe, shared the GOT scenarios for Chinese convenience stores; Huang Jianjun, the operation partner of Ruibohui, shared his opinions on how to quickly expand stores and continue to make profits for chain restaurants; the sales director, Jia Yingxin from lianxin, shared his experience in group buying digitalization; the VP from Paiduiwang, Zheng De'an, shared his experience in SaaS localization services; Guo Chunpeng, the GM of Hualala, shared his promotional strategies of catering industries.
With SUNMI L2s, KMTECH and Tiancaishanglong empower merchants comprehensively. All operations can be done in one device.
Along with the wave of digitalization, SUNMI launched BIoT strategy aiming to build a high-efficient business ecosystem.
Zhang Jinhong, the VP of sales in China of SUNMI, shared SUNMI's experience in empowering business digitization in all walks of sectors in this conference. He expressed that the Internet is revolutionizing the online and offline businesses in the 5G era, and the integration of online and offline businesses will be a global trend. IoT, as an important part of Business 4.0, interconnects everything, reconstructing a digital world interacting with the physical world. BIoT corporates deeply dig and subdivide business scenarios, widely expanding to give play to the effect of IoT and platforms, to finally realize covering full scenarios and providing smart VAS for micro, small, medium, and large businesses.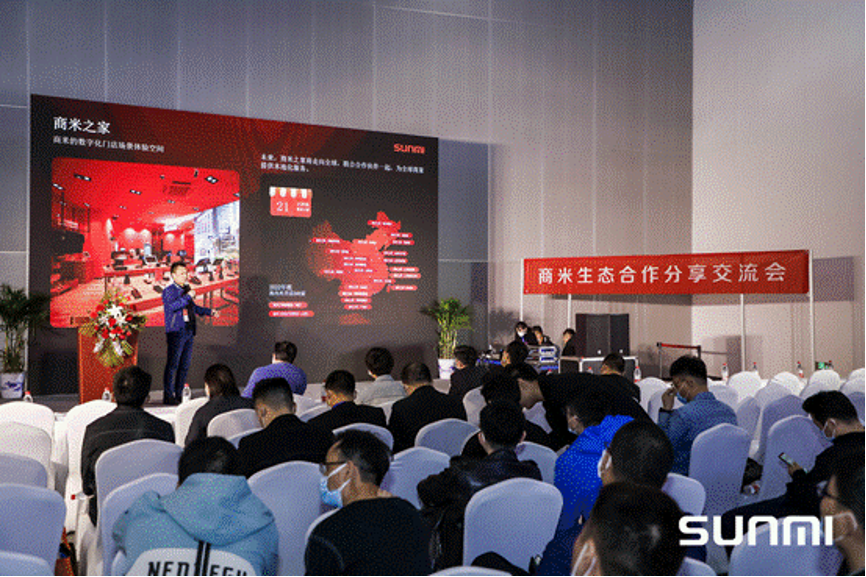 "The pandemic impacts the global real economy heavily, resulting the acceleration of the business IoT market process. The traditional offline stores proactively embrace the online channels. The terminals integrating online and offline channels will gradually become a rigid demand. Devices with Android operating system, together with application ecosystem, is becoming ever more popular for its mobility, convenient operation, and fast iteration, mutually booming the businesses." Said Zhang Jinhong, "In the IoT era, we can better link the stores by smart management analysis, smart store management, automated management system, data-based decision making, etc., to finally achieve interconnecting everything and digital interaction."
Since the launch of its first product in 2016, SUNMI has rolled out abundant business IoT devices, covering multiple sectors like retail, F&B, take-out, logistics, finance, healthcare, government affairs and so on, bringing global merchants a variety of localization services and scenario solutions, to jointly build a high-efficient business ecosystem.
Zhang Jinhong shared SUNMI's experience in working together with ecosystem partners like Tiancaishanglong, Yinbao and Kewuyou, to provide services in multiple business scenarios.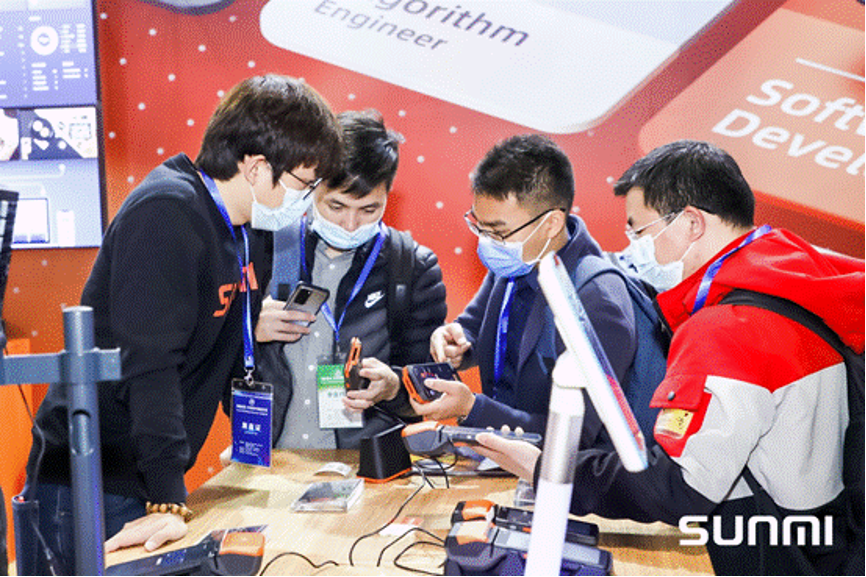 In the past years, SUNMI delivered abundant IoT devices and services to the world, joining hands with global ecosystem partners, helping global offline stores carry out digital upgrade, thus bringing better consumption experience to each customer. Sticking to its core value of altruism, SUNMI has uploaded over 13,000 apps on its App Store, which are widely used in scenarios such as take-out, checkout, F&B, retail, tax control, payment and so on.
As a leading enterprise in the IoT field empowering the business digitalization, SUNMI will keep on its BIoT strategy, focusing on providing more versatile IoT devices and empowering partners with SUNMI OS, App Store, and SBS services. Staying true to its heart, SUNMI will persistently build Floor 1 and Floor 1.5, to enhance the ecosystem-linking capability and build an interconnected business world together with partners.
With the formation of user habits and the innovation of new retail model, the retail industry has a great growth potential. SUNMI will continue to link the ecosystem, empower partners, link ecosystem participants with technologies, and enhance the capabilities of ecosystem service and software service.
About SUNMI
SUNMI is an IoT company with the core value "Altruism".
We are committed to bringing businesses smart IoT devices and supporting integrated cloud services, to build an interconnected world and finally achieve Business 4.0.
To better serve our global partners & merchants, we have established branches in 15 countries, covering 5 core regions including Asia-Pacific, Europe, North America, Latin America, the Middle East & Africa. Our IoT products and solutions have been used in more than 200 countries, regions and territories, empowering merchants around the world.