SUNMI BIoT Displays the New Potential of Digital Business to Empower the Digital Upgrade in Fashion Industry
From July 29th to July 30th, the 4th Annual Conference of National Garment Logistics and Supply Chain Industry themed on "Seek Progress in Change & Move Forward with Strength" was held in Shanghai. Dozens of supply chain experts and logistics professionals, and representatives of well-known fashion brands gathered to discuss the new trends in the industry.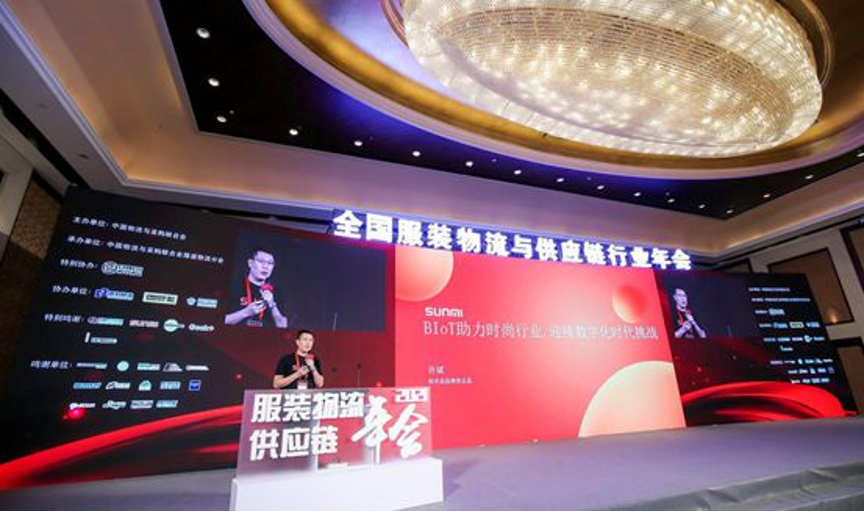 The KA CSO of SUNMI's AIDC industry in China, Bin XU, was invited to participate in this conference. He delivered a speech entitled "Empower Fashion Industry with SUNMI BIoT to Meet Digital Transformation Challenges". Meanwhile, SUNMI's products including L series, V series, and T series were also exhibited.
SUNMI BIoT empowers fashion industry with digital solutions
When giving the speech, Bin XU shared his forward-looking forecasts and insights into the fashion retail industry from the perspective of SUNMI BIoT. He pointed out that, with the rapid development of mobile internet and the overall upgrade of consumer demand, the current offline retail channel has evolved into the trend of integrating commodities with services, retail with technologies, and the integration of online & offline channels. Now, when customers shop in the offline stores, they want to experience a freer retail environment and a more convenient checkout, which requires all sectors and industries to have a digital upgrade, thus to build an omnichannel retail network.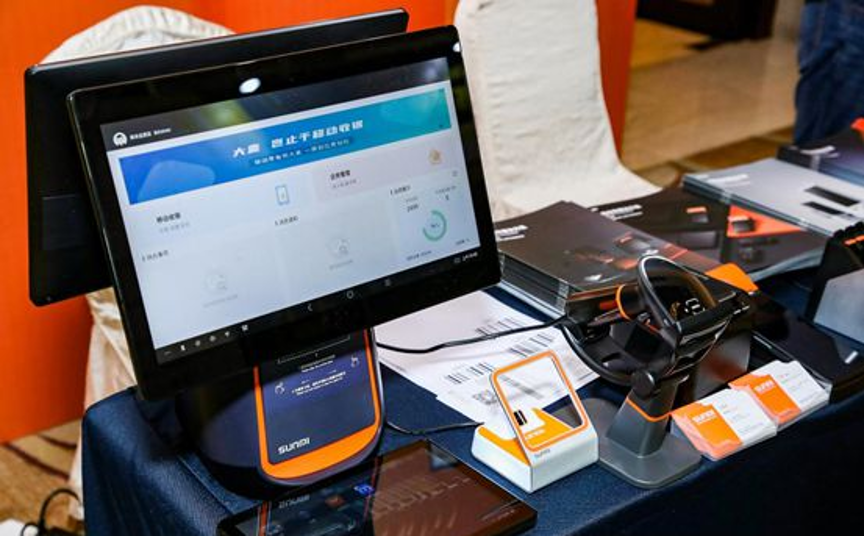 For example, in June this year, a super-large store with 2,000 square meters for the new clothing brand bosie was opened in Shanghai, dedicated to providing a freer retail environment and a more abundant types of fashion styles to consumers. However, it also has to face some challenges from checkout and inventory management. Therefore, a digital retail solution aimed for improving operational efficiency jointly developed by SUNMI and Burgeon was provided to the bosie store. Combined with the modern and cutting-edge fashion style, a store with a sense of artificial intelligence was created.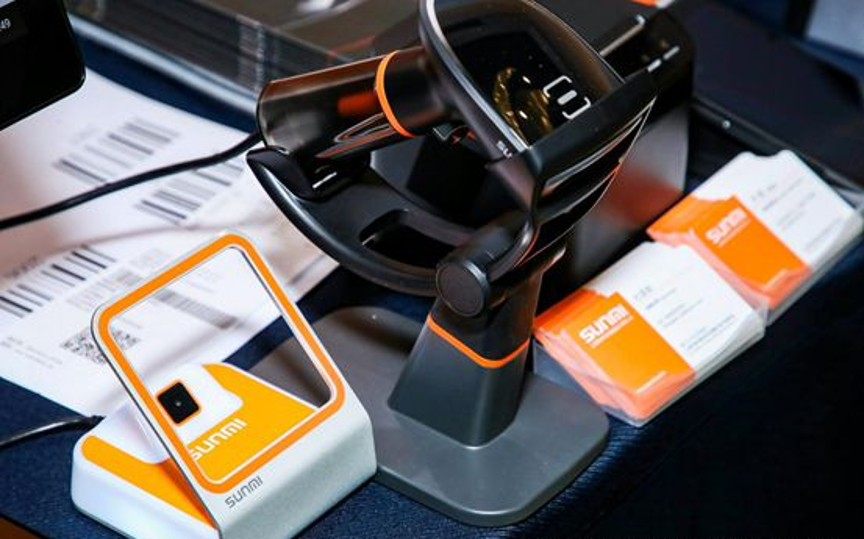 Business IoT boosts the retail operational efficiency
As a member of SUNMI IoT devices, SUNMI V2 PRO features functionalities such as warehouse management, inventory check & allocation, items ordering, items booking & presale, etc., which all can be operated on this mobile terminal. With one device in hand, store clerks can carry out checkout, inventory check, and inventory allocation conveniently.
SUNMI D2 MINI desktop terminal, which can be used out of the box, adopts an easy and simple installation process, and can be deployed within one week. The Android-based software developed by Damai is also very easy to learn and operate, and once booted, the device will immediately display the login interface, which greatly saves time for employee training and manual data input. Moreover, store operators can directly view store reports, item sales, sales staff analysis and other information on the mobile terminal, greatly improving the operational efficiency of the retail stores.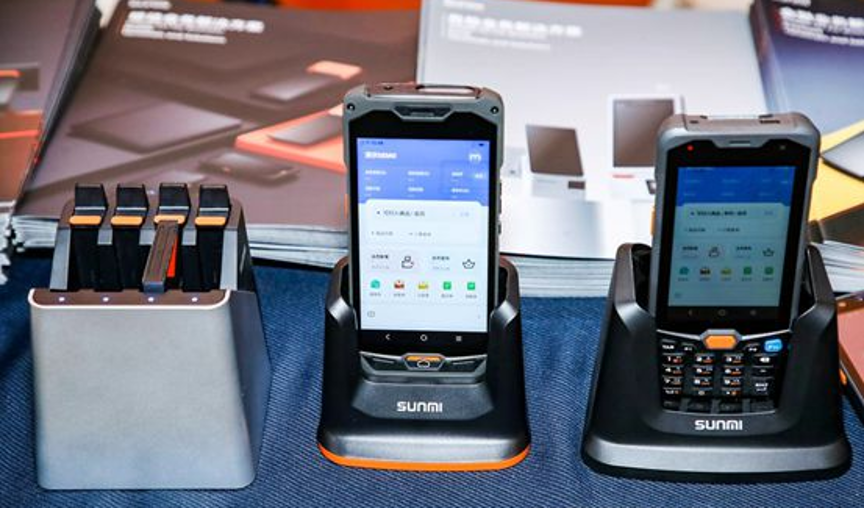 Regarding the global digital transformation wave, the offline business model, operating model, and the consumer behavior are all constantly changing. With a full range of smart business IoT devices and SUNMI OS, SUNMI is dedicated to providing overall digital solutions together with global partners, to help merchants realize digital upgrade for the sectors like retail, restaurants, services, healthcare and so on. In the future, SUNMI will still stick to BIoT strategy, focusing on developing more abundant and more interconnected business IoT devices, and continually empowering all industries and sectors with SUNMI OS, SUNMI App Store, and SBS services.