New Fresh Food Shopping Experience. Try SUNMI S2 CC That Can Weigh, Checkout, and Print!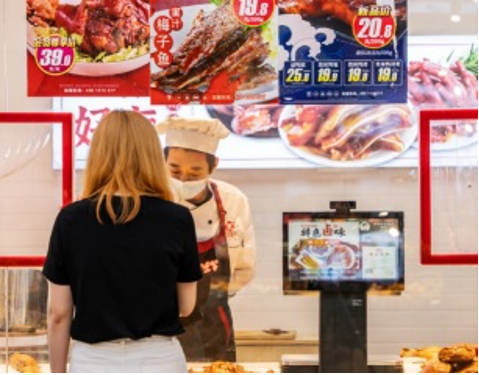 any of us have the experience of waiting in line for buying hot pot ingredients or braised & cooked foods in the supermarkets. Firstly, you have to line up for weighing the items, then the weigher will input the code of the item, print the price tag, and stick it on your item's package. Then you will have to take the sealed items stuck with the price tags to the checkout counter and line up again to scan the QR code for payment, which is tedious and time-consuming! Now, with the new generation of smart scale terminal SUNMI S2 CC, rolled out by IoT technology company SUNMI and that comes with weighing, checkout, and printing, we can completely say goodbye to the obsolete fresh food buying experience!
Being powerful and stylish, SUNMI S2 CC delivers a new shopping experience.
No item code required, accurate identification within 1s, facial recognition payment supported, and with quick receipt printing, SUNMI S2 CC integrates multiple functionalities in one device. Customers can complete item weighing and checkout simultaneously on S2 CC, no longer need to wait in line to print price tags and make the payment at the checkout counter any more, greatly saving time!
In the past, it usually takes 2s to 3s to identify an item manually. Now with the AI-powered S2 CC, only 0.4s is needed, and equipped with the auto weighing system, S2 CC upgrades weighing from traditional manual operation to AI-powered assistance, greatly improving the overall efficiency by more than 5 times *, which also reduces human errors and labor costs.
Moreover, considering the complex usage environment in the market, fruits store, and braised foods store, S2 CC also features considerate detail design. Configured with dual large high-sensitive touch screens, its modular design and stainless scale pan also make daily maintenance and cleaning very easy and simple. "Oil stains are inevitable in daily use. Thus it's very important the screen can still be operated accurately at this time." Said one staff working in a braised foods store using S2 CC.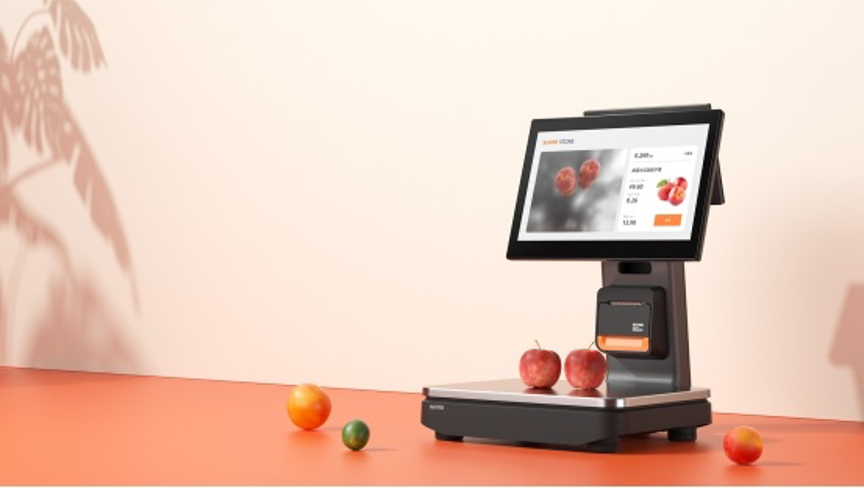 IoT device installed with software, SUNMI empowers the weighing sector together with partners.
To cater to the young generation's taste in the weighing sector, S2 CC, compared with its last generation, S2, is more lightweight with an eye-appealing design, which saves space and cost for merchants, as well as brings better shopping environment and experience both for the store owners and consumers.
Apart from smart terminals, SUNMI also launched its BIoT strategy, dedicated to providing smart IoT devices and device-to-cloud integrated services for merchants. As for S2 CC, SUNMI provides industrial solutions combined with hardware and software for merchants, together with its ecosystem partners based on the scenarios of different business sectors. Currently, SUNMI has cooperated with many software partners like HEADING, COMTECK, Kewuyou, Huiguanjia, Tiancaishanglong, Lingshiduo, etc., to jointly provide digital solutions for sectors such as fruits stores, markets, braised foods stores, hot pot restaurants, snacks stores and so on.
"As we all know, the braised foods can't be stored for a lone time, easy to go bad. So we developed an industrial solution for the braised foods stores together with SUNMI, with the functions of cloud item gallery, item prepackaging, selection by pics, etc. Benefiting from S2 CC that comes with weighing, checkout, and online & offline integrated marketing, the profitability of stores is greatly improved." Said Rongtao XU, the VP of SMARTPOS.