SUNMI Releases D2s KDS Kitchen Display System
For guests, dining out can be a nightmare: you sit down, hearing other guests complaining about their dishes not arriving on time, seeing waiters walking back and forth to the kitchen to deliver and check up on food orders, and start to worry: when can I get my food? Will they mistake my order?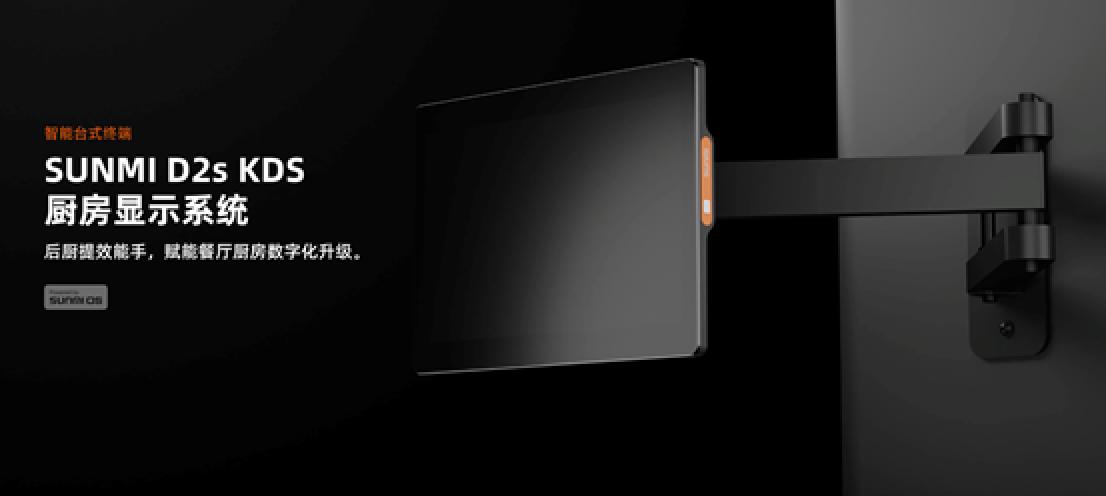 That happens nowadays, and calls for a solution: restaurant digital transformation, especially one that can streamline the BOH (back-of-house) operations.
In December 15, SUNMI, an IoT technology company, released its new kitchen display system D2s KDS to boost the BOH efficiency and drive the digital transformation of restaurant kitchens.
More than a display, D2s KDS digitalizes BOH operations.
SUNMI D2s KDS is not just a display. It is an essential part that makes a closed-loop system for digitalized restaurant operations and also a driver of BOH efficiency.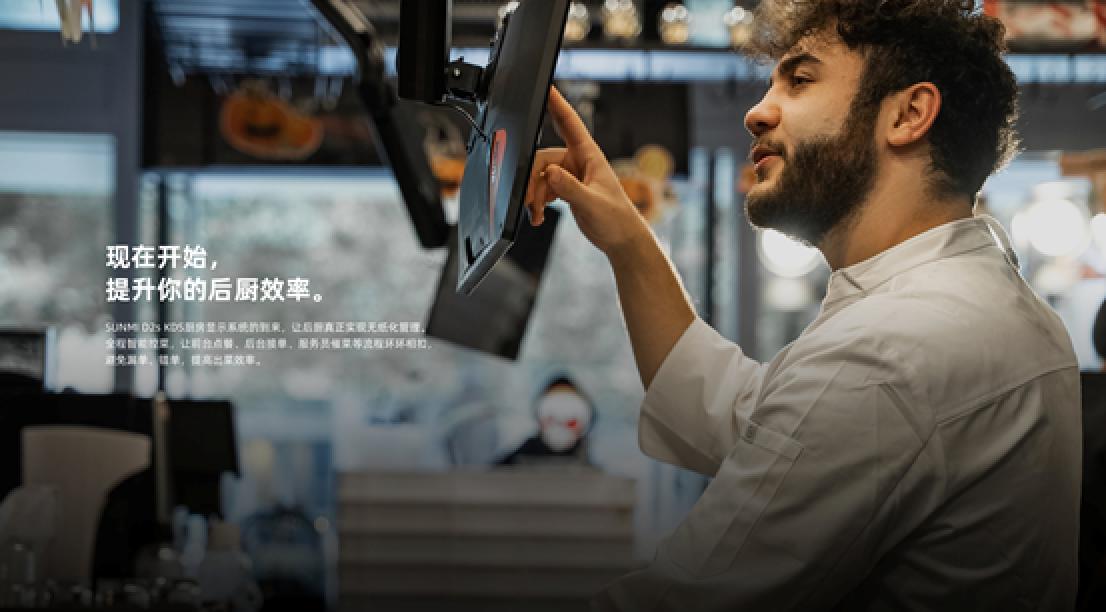 Receive orders from all channels, tap to check and change ticket status, notify service staff carrying a mobile POS as soon as the orders are prepared... imagine what can be done to increase operational efficiency with a KDS.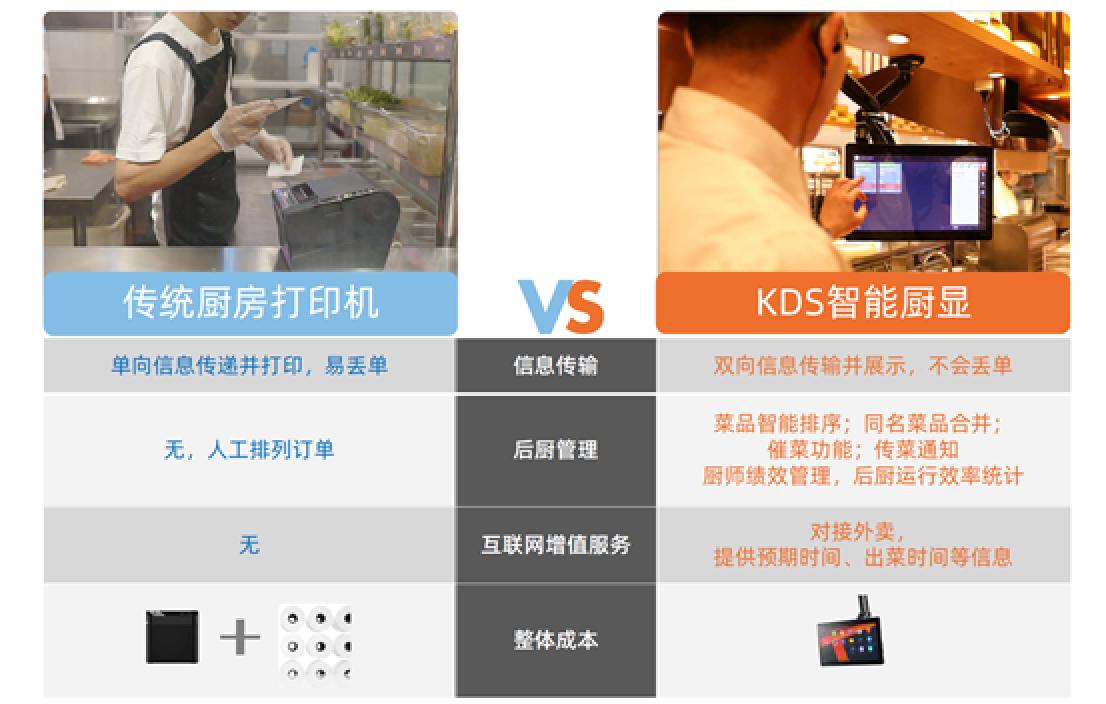 Compared with traditional kitchen printers, KDS is much more convenient: orders collected from the front desk and online food ordering platforms will be shown on the big screen, with details like estimated ticket time, reducing human errors and also greatly increasing kitchen efficiency.
User-centric design, for convenient operations.
SUNMI D2s KDS also outshines its competitors in user friendliness. Kitchen staff can tap the quite responsive yet water- & oil-proof screen with a wet hand or glove.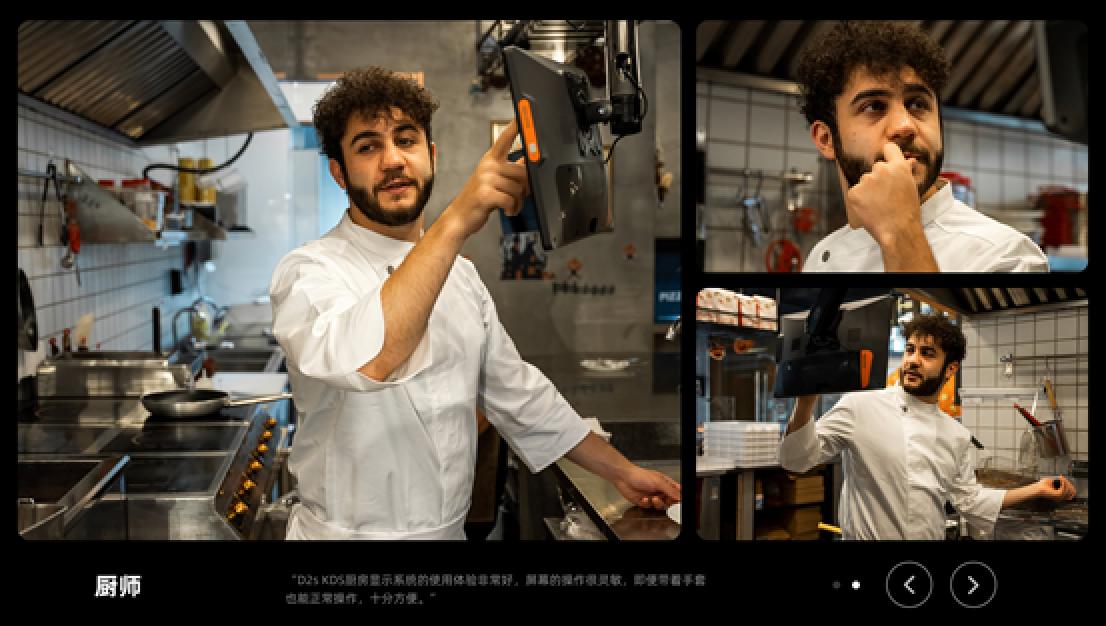 D2s KDS also supports Auto Start, meaning that it can automatically start once connected to a power supply. The KDS also can be wall-mounted, pole-mounted or arm-mounted to fit in more kitchens.
Thanks to SUNMI OS, users can set D2s KDS to automatically jump to default apps once started, and enable kiosk mode to avoid accidental exit of apps.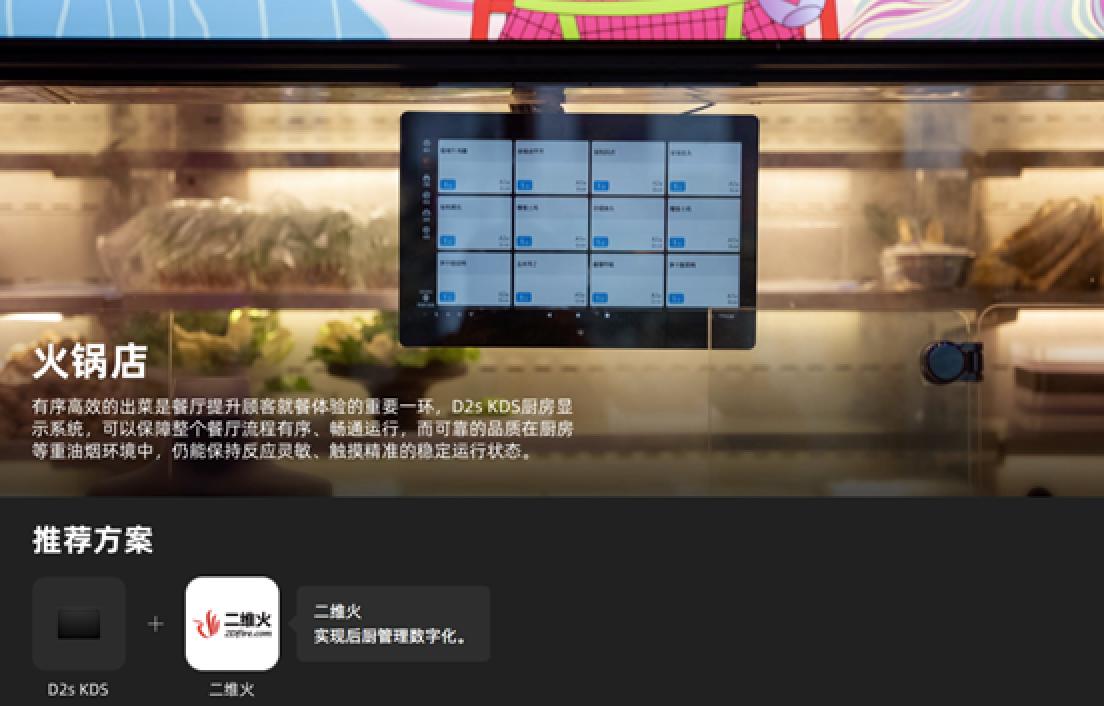 Now users can use apps from Hualala, 2D Fire, Pospal and TCSL on D2s KDS to better manage their kitchens, no matter they are running quick service restaurants or table service restaurants.