SUNMI Attends International IoT Exhibition with L Series New Products to Empower Businesses with Digital Solutions
From October 23rd to 25th, the 2021 16th International IoT Exhibition was held in Shenzhen Convention and Exhibition Center. As a carnival for the IoT industry and a high-end event for IoT enterprises to seize opportunities, it attracted lots of participants from all sectors like end users from all IoT application industries, information service providers, software developers and integrators to gather here and look for business cooperation.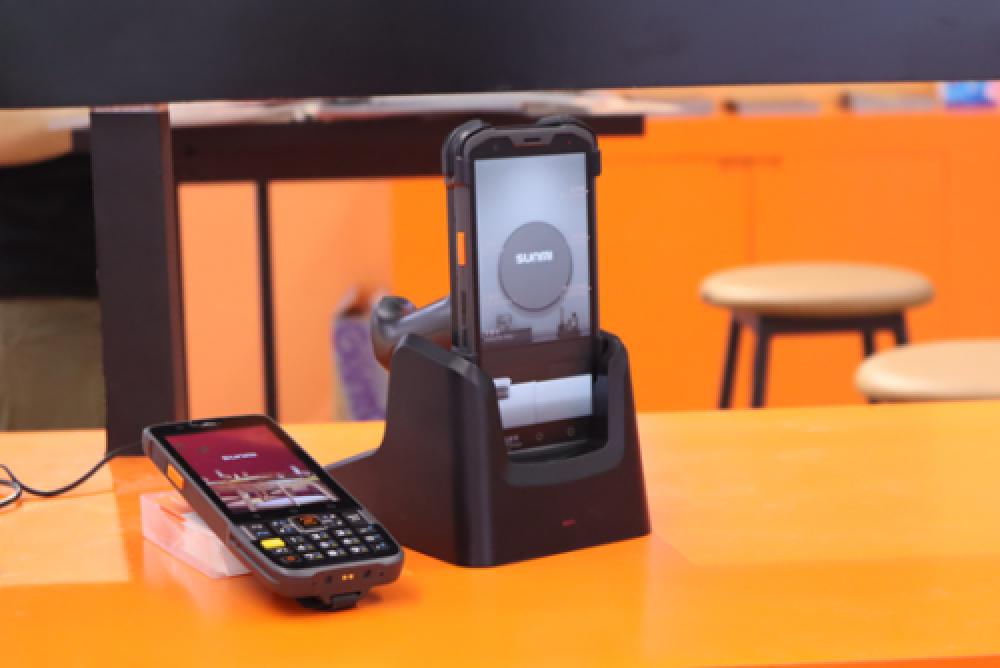 SUNMI, an IoT technology enterprise from Shanghai, launched its two new products L2H and L2Ks in this exhibition, an addition to its L series product line, to empower more businesses like express, logistics, warehousing, etc. with IoT technology, and provide digital solutions for diversified business scenarios to clients.
L2Ks and L2H, for indoor & outdoor applications and beyond
True innovation is not just about new technology, but a deep dive into business scenarios.
L2H and L2Ks, two new products released by SUNMI this time, are upgraded from the original L series products based on a deep insight into the scenario application. Apart from being applicable to multiple use cases, these two new products boast more powerful performance, stronger protection, and better security, maximizing user benefits.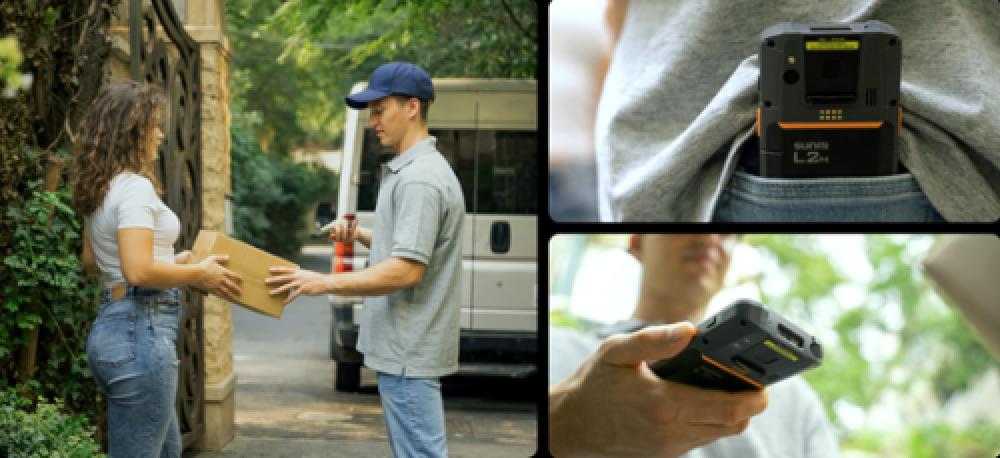 For L2H, its performance is comprehensively upgraded. Configured with industrial grade octa-core 2.0GHz processor and Android 11, its memory and CPU running speed are obviously improved. Considering the complexity of outdoor work environment, L2H is more rugged with an upgrade in protection. Being drop resistant, splash proof and even explosion proof, L2H is a greater help for couriers. The dual-band GPS delivers a more accurate positioning both horizontally and vertically, improving the work efficiency as well as facilitating the HQ's dispatch and workforce optimization. To better protect the data in the device, L2H adopts a fingerprint lock on its back. A user can easily unlock his device with just a tap. Moreover, SUNMI L2H leverages a trusted execution environment to protect the personal data and company information.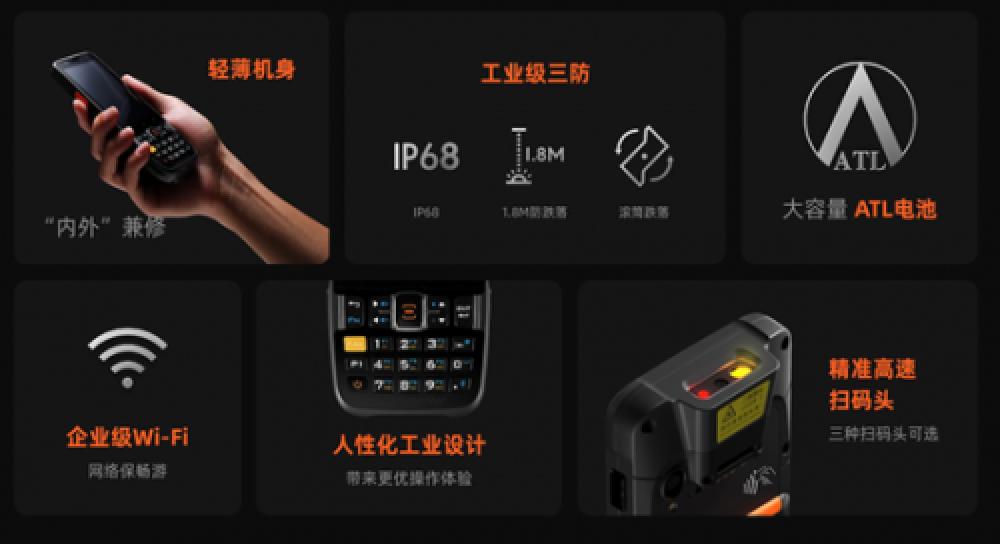 Tags: Android POS、BIoT、Android payment device
SUNMI L2Ks, fully upgraded in HCI, performance, and industrial design, is by far the pin pad type PDA with the highest performance that SUNMI has released, defining a new classic for indoor applications.
Based on user habits collected using big data, L2Ks features a more user-centric design, with a slim waist for you to hold it firmly yet comfortably, an optimized button design, and a 30° ergonomic scanning angle for quick barcode reading. In the meantime, customized for indoor application scenarios, L2Ks can be used for parcel sorting in warehousing, stock taking in logistics, item picking in grocery, etc., and can scan item barcodes in milliseconds without missing one. Moreover, an NFC module has been added to L2Ks for tap-and-go price adjustment in case of price change needs for large warehousing inventory check. With a better protection rating of IP68 and 1.8m drop spec, L2Ks boasts a higher protection level than the industry standard. The international leading ATL large-capacity battery adopted also guarantees a safer operation.
Cloud-device integrated service shows SUNMI's software power
SUNMI presented its cloud-device integrated service in the exhibition, too, fully displaying its scenario solutions built together with partners for supermarkets, logistics, etc.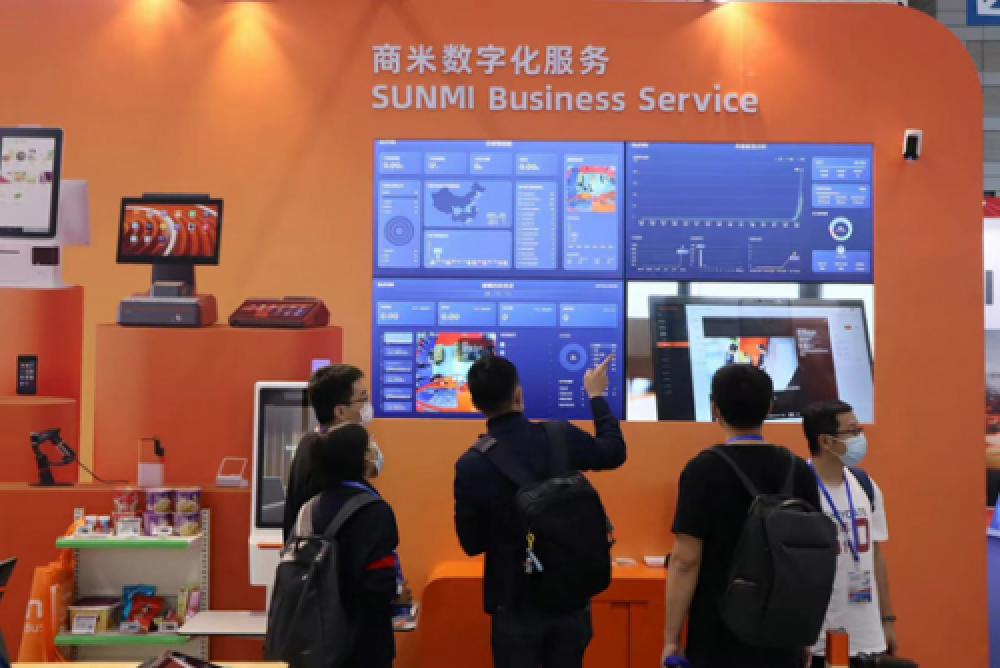 Apart from IoT devices, SUNMI also opens some basic cloud service capabilities, to better empower developers to serve their merchants. In the future, SUNMI will consistently enhance the perception and connection abilities of the devices, and enrich business services on the cloud, together with partners, to provide merchants a variety of solutions for more business scenarios.
Driven by self-innovation, SUNMI has greatly lowered the technical threshold and integration costs for the retail industry through technology empowerment over the years, and constantly upgraded its products and services, to empower more businesses with digitalization.