SUNMI Releases Smart Scale S2 CC for More Business Scenarios
Shopping in store with loved ones may be a good way to free ourselves a moment from everyday busy life, especially when picking good-smelling and colorful fruits and vegetables, but the long waiting line leaves us no choice but shopping online.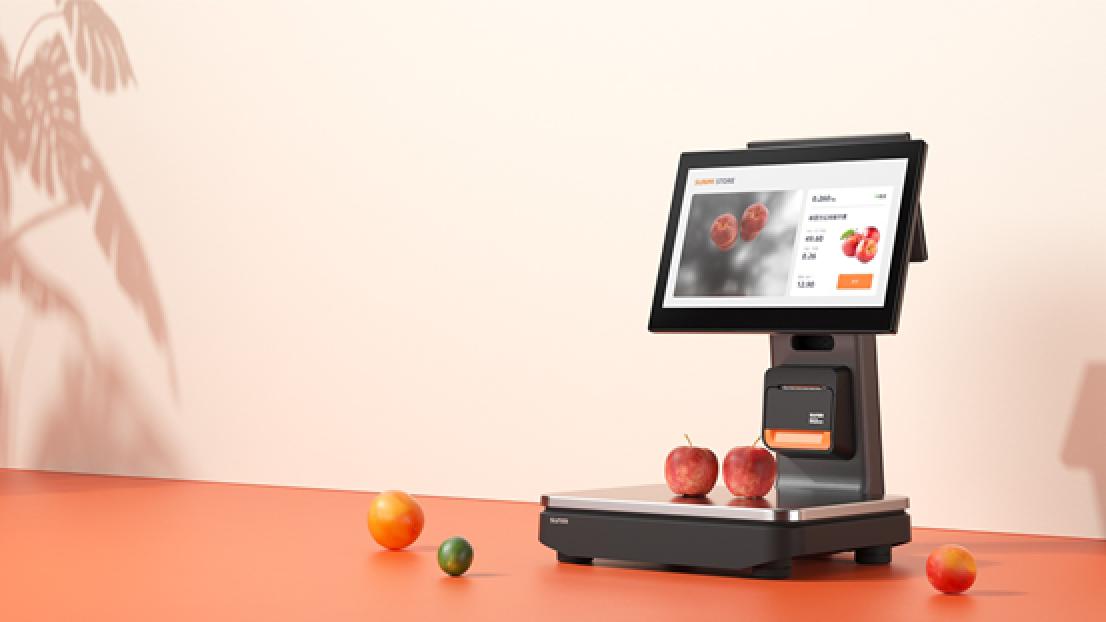 In September 15, SUNMI, an IoT technology company, released its new generation of smart scale SUNMI S2 CC, a game changer that integrates functions like weighing, checkout and printing into one device.
Stylish and functional: S2 CC brings you better grocery shopping experience.
Traditionally, customers need to wait in a long line to weigh items, see a weigher manually enter product codes, weigh goods, print labels, then customers can take the labeled bags and move to the checkout counter for payment.
Now, SUNMI S2 CC will make it much simpler.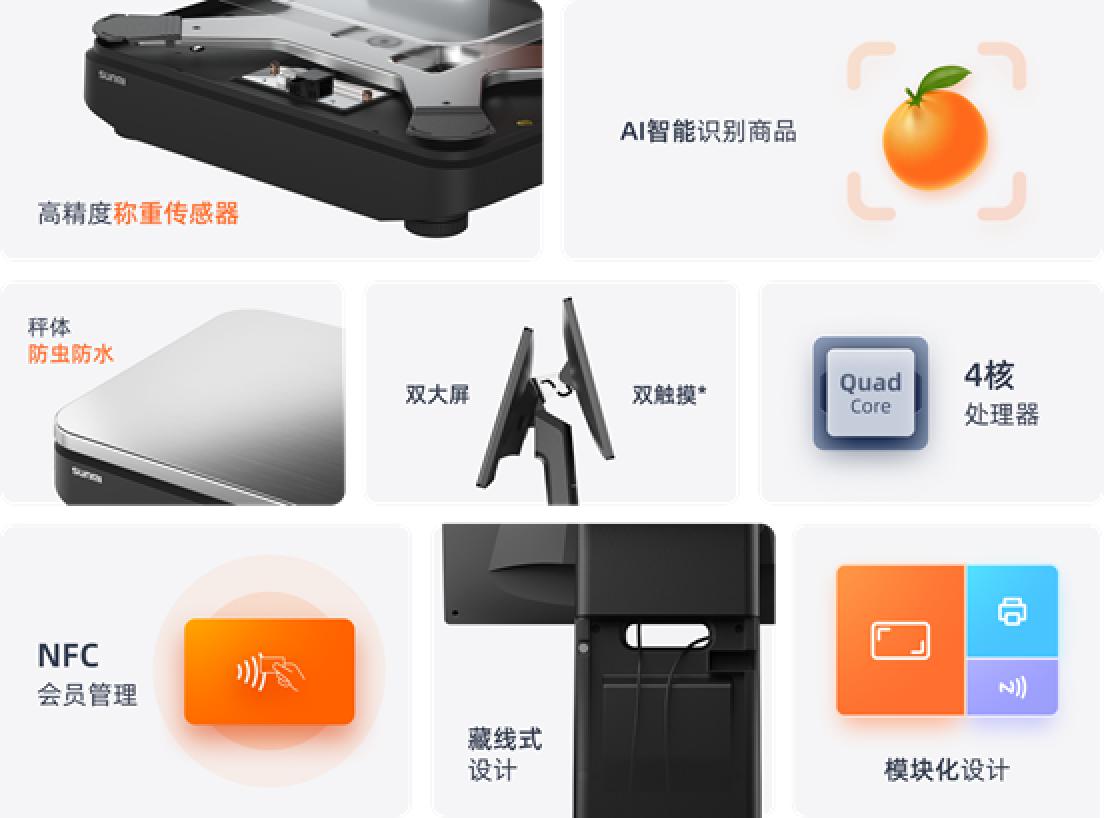 No code to memorize, scan in 1 second, use your face to pay, and print receipts quickly... customers can weigh goods and pay with an all-in one smart scale S2 CC instead of printing labels and walking into another long line and waiting for checkout.
Manually check a product usually takes 2~3 seconds, but with AI, that number has been decreased to 0.4 second*. S2 CC, with auto weigh function and AI-powered recognition, increases the overall efficiency by more than 5 times* and also saves labor costs as well as prevents human-errors. "The AI recognition function saves us from looking up an item in a big library, and makes our work easy and efficient." Said an S2 CC user working in a fruit store.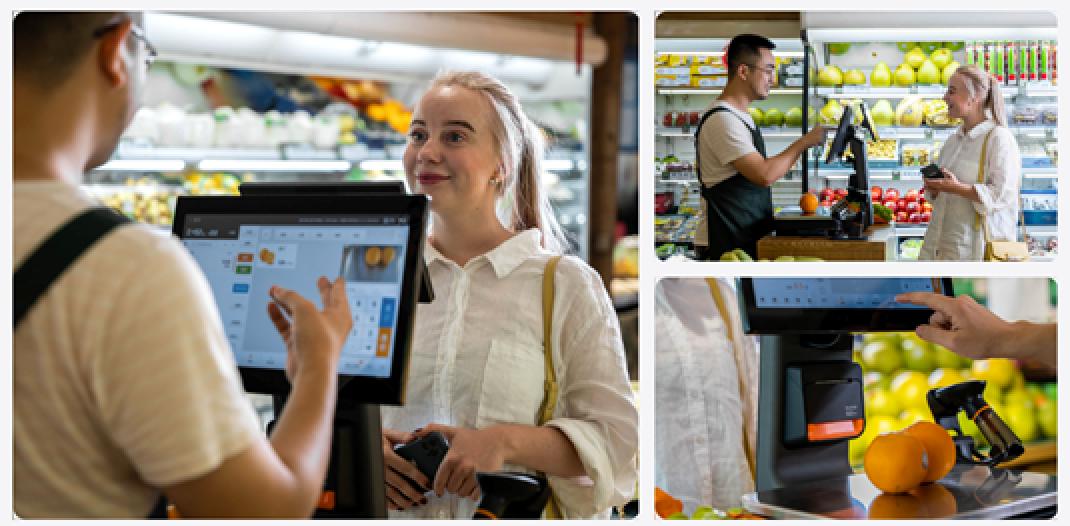 S2 CC also adopts a user-centric design: the two big touch screens are highly responsive, and its modular design and stainless steel scalepan also are friendly for everyday maintenance and cleaning.
SUNMI and partners: a smart scale good in hardware and software.
Compared to its predecessor S2, S2 CC will be more favored by the young generation with its lighter body and stylish design, which also help merchants save room and costs, and build a better shopping environment.
In addition to smart terminals, SUNMI also rolled out its BIoT strategy, in which it will provide business clients smart terminals and supporting cloud-terminal integrated services. When it comes to S2 CC, SUNMI works with its ecosystem partners to create general industry solutions that integrate hardware and software. Now SUNMI S2 CC has been adapted with software from partners like HEADING,COMTECK, Kewuyou, SMARTPOS, TCSL, and O·Store to offer digital weighing solutions for businesses like fruit store, open market, deli store, hotpot grocery store, snack store, etc.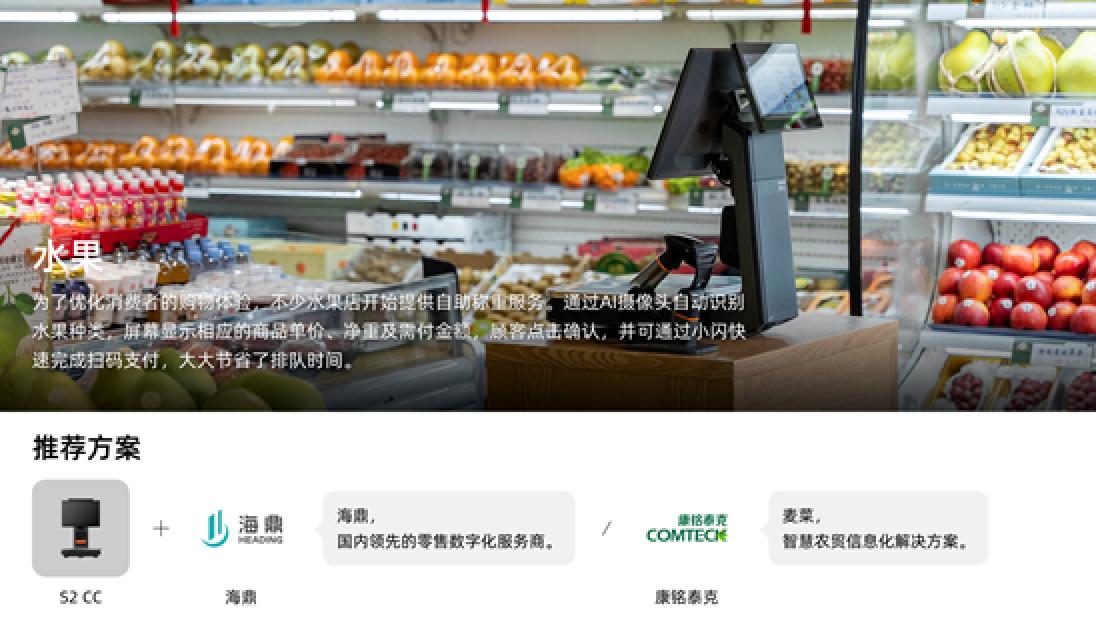 "Together with SUNMI, we provide retail stores a new generation of smart checkout solution: Qianfan Zhanggui. The out-of-the-box software makes your store management much easier. With an AI camera, S2 CC can recognize fruits and show unit price, weight and amount on its screen, which also is quite convenient." Said Jie Shi, the General Manager of Channel Division, HEADING.
S2 CC and S2 complement each other in terms of business scenarios and also further complete SUNMI's smart scale product line. Now in SUNMI HOME stores in China you can try out this product and learn more about which weighing solution works best for you from our experts. Make an appointment now!