Use Case Vol.7: Together with Dianboyun, SUNMI Empowers Wei'ranjinhe to Grow Its Business During the Pandemic Era
According to the related materials, though in the face of covid-19 pandemic, the convenience stores are still developing fast comparing with other retail formats. Large companies open more branches, and various small companies join in the convenience store sector. Problems also occur, like the customer flow is decreased and the benefit per square meter is reduced. However, the leading convenience store chain brand Wei'ranjinhe grows its business against the trend. What's its magic?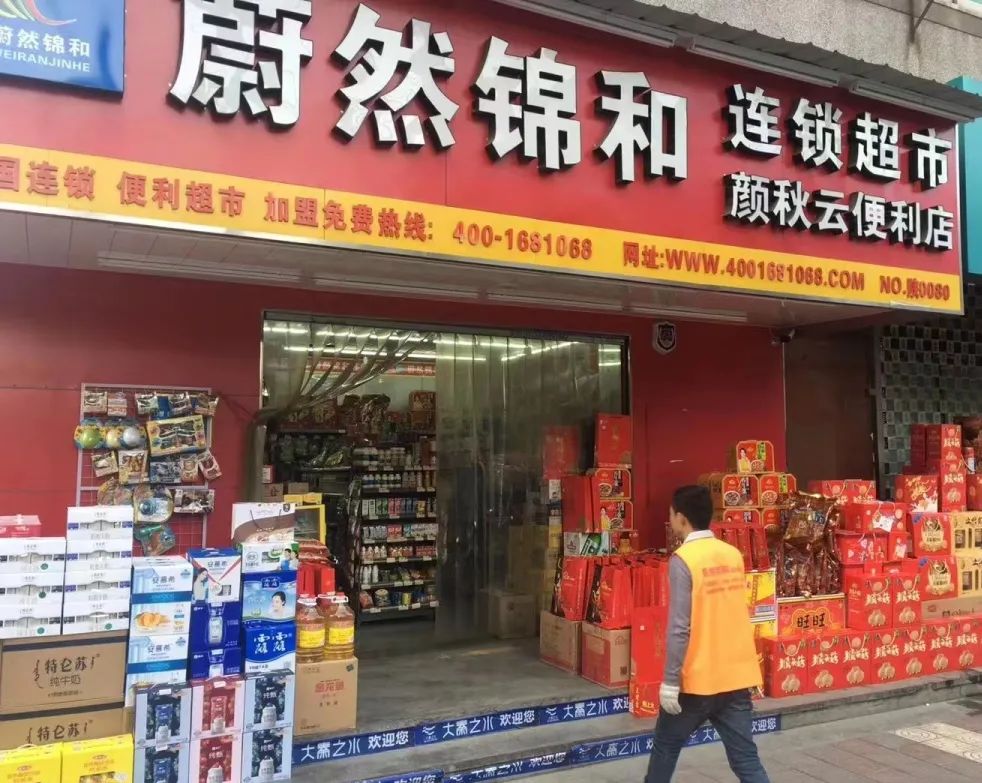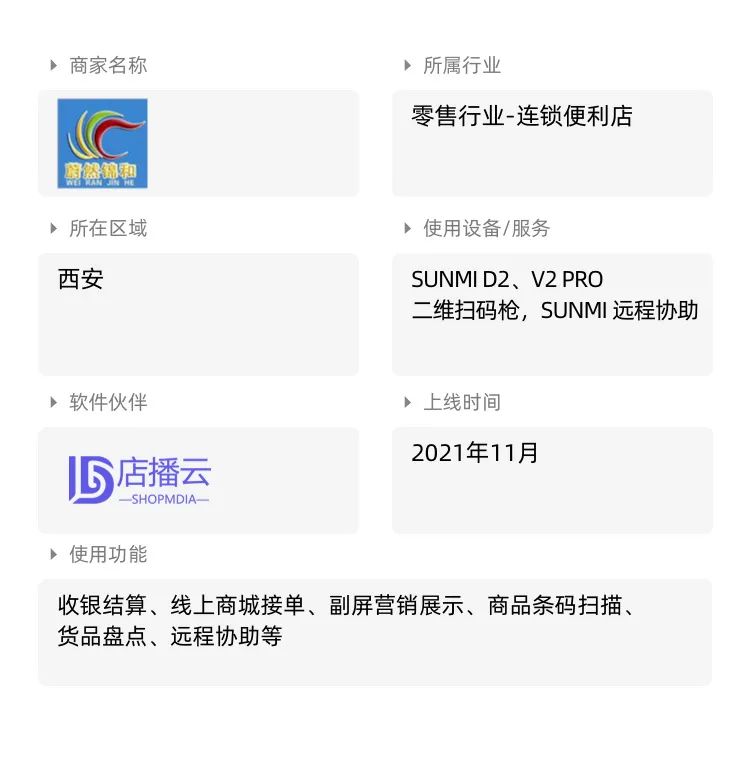 Keywords: Android POS、BIoT、Android payment device
Established in 2007, Wei'ranjinhe is dedicated to the convenience store industry, with over ten thousand chain stores, franchisees, and service stores, and warehouse logistics everywhere. It has more than 300 stores located in Xi'an, with the warehouse headquartered in Gaoling district.
However, problems occurred in the management of cross-regional stores and franchisees, give the store owners and the headquarters a headache.
Problems: poor data integration among chain stores; difficult overall management; poor operations resulting from blue screen of death or computer viruses in assembled Windows computers.

Thus, together with Dianboyun, SUNMI develops an integrated digital solution specially for the chain stores and franchisees management, with the functionalities like check-out, purchase-sales-inventory management, franchise management, loyalty management and so on, which efficiently solves the above-mentioned problems, realizing one solution for all stores.
Efficient check-out boosts the operational efficiency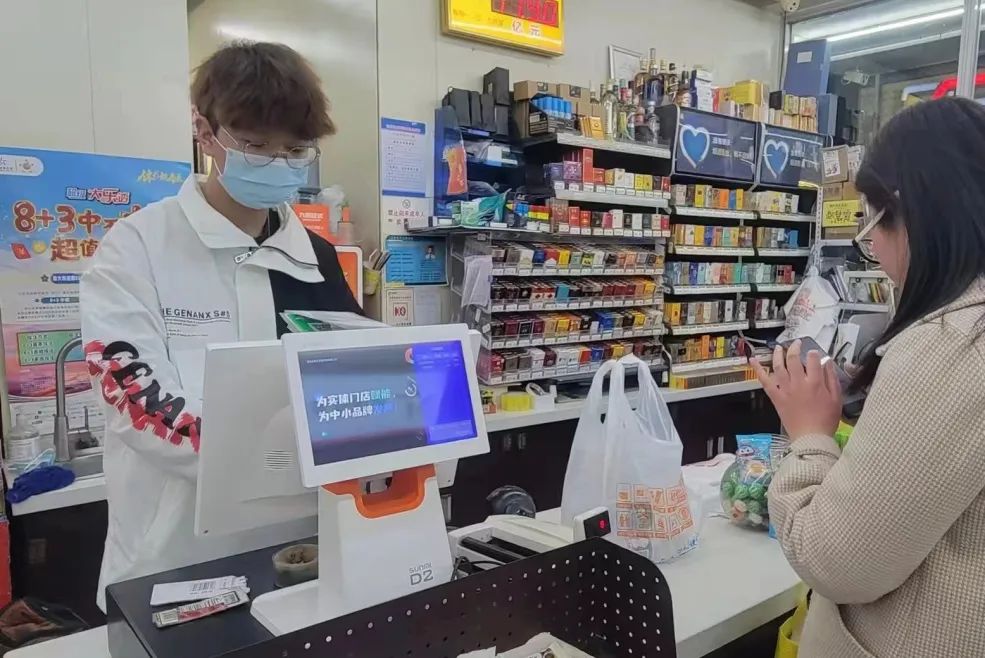 Keywords: Android POS、BIoT、Android payment device

"When customers come to check out, I only need to scan the items' barcodes and click on the screen, then the total price soon appears, quite efficient! And the easy-to-use interface makes the personnel training very fast, only taking 10 minutes." Said a store owner.
In the past, store owners adopted Windows PCs rather than professional check-out devices, which could be stuck or crash due to random software installation, improper web browsing, etc. Now, with SUNMI D2 that equipped with Dianboyun smart retail system which features check-out, data analysis, and smart marketing, and SUNMI scanner, store owners don't have to worry about those problems, and their businesses are growing fast, too.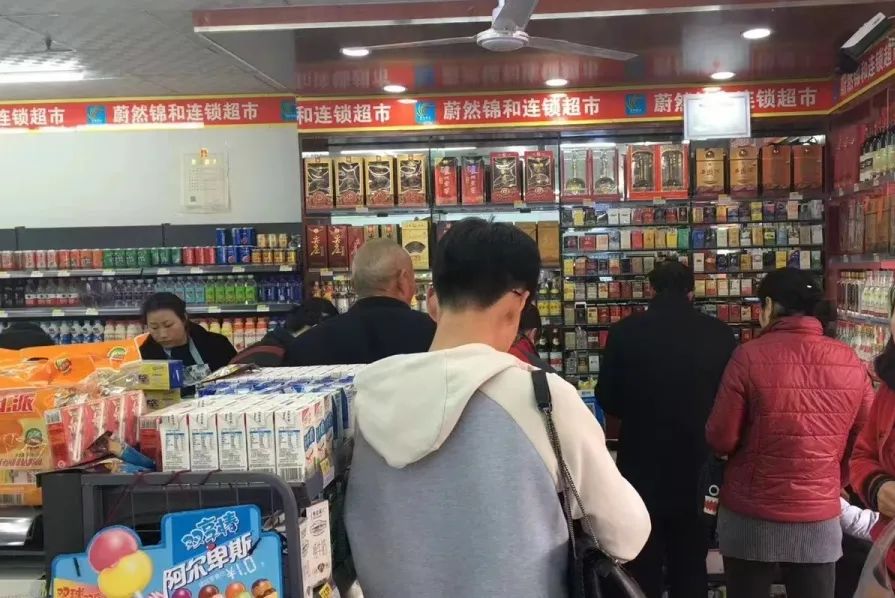 Keywords: Android POS、BIoT、Android payment device
Moreover, SUNMI OS brings a more powerful performance and a smoother switching between running apps, which also lessens the after-sales complaints. Comparing with the traditional check-out system, SUNMI D2 features a simple design, a clear interface, and the similar functional logic with common smartphones, facilitating the clerks to quickly become familiar with the device.
02
A mobile PDA for inventory management, digitalized.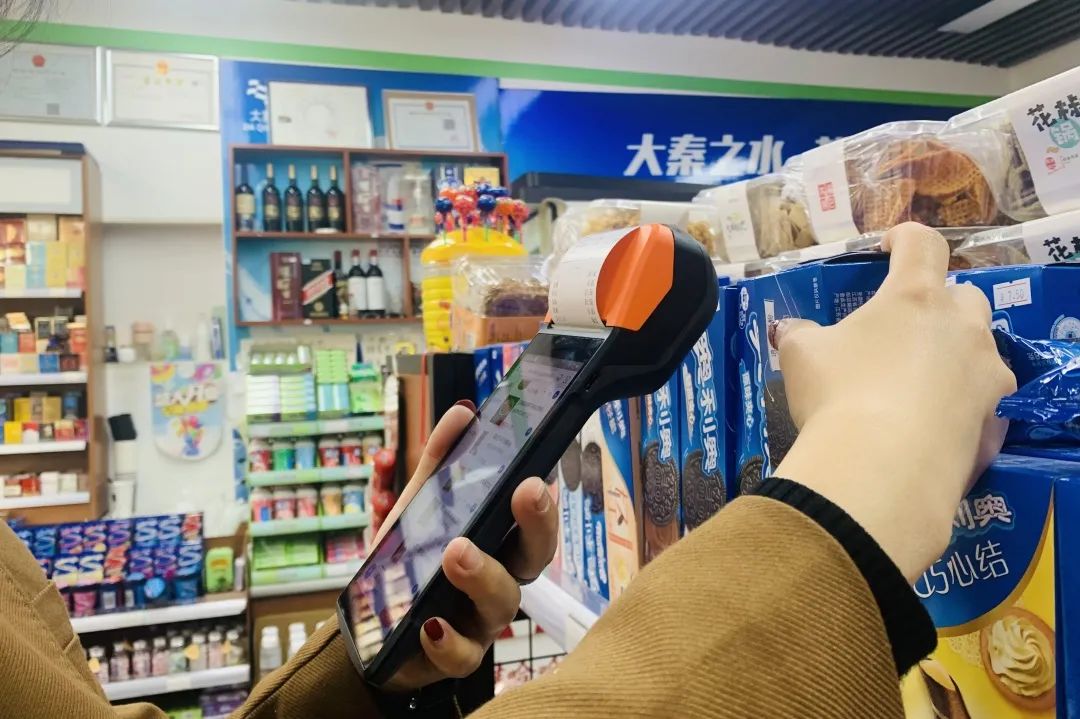 Keywords: Android POS、BIoT、Android payment device
"With a big touchscreen and a compact design, SUNMI V2 PRO is easy to operate, especially friendly for small hands." Said a clerk in a convenience store.

Convenience store clerks are always facing challenges from inventory management, like managing a wide variety of goods, daily inventory check, monitoring inventory data in real-time and goods' expiration date.

Now, with SUNMI V2 PRO equipped with Dianboyun smart mobile terminal solution, and a scanner for scanning items, the operations like inventory check, inventory allocation, and warehouse management can be performed in a more flexible way. And the in-built label printing function with a print speed of 70mm per second allows clerks to print and stick the labels on the items in an efficient way.

Keywords: Android POS、BIoT、Android payment device

With more and more smart terminals widely applied in the daily operations of stores, it becomes a problem to efficiently manage these terminals in a simple way. Traditionally, people had to communicate by telephone or face to face to find the problems, which was tardy and inefficient, also impacting the store operations.

Now, with SUNMI Remote Assistance, the above-mentioned problems can be addressed easily. When the Remote Assistance app is started after SUNMI device is booted, the maintenance personnel from Dianboyun can support remotely. Relying on SUNMI Partners Platform, users can remotely manage the devices under his/her account, and troubleshoot easily and quickly.
03
Powerful data integration facilitates overall management for the headquarters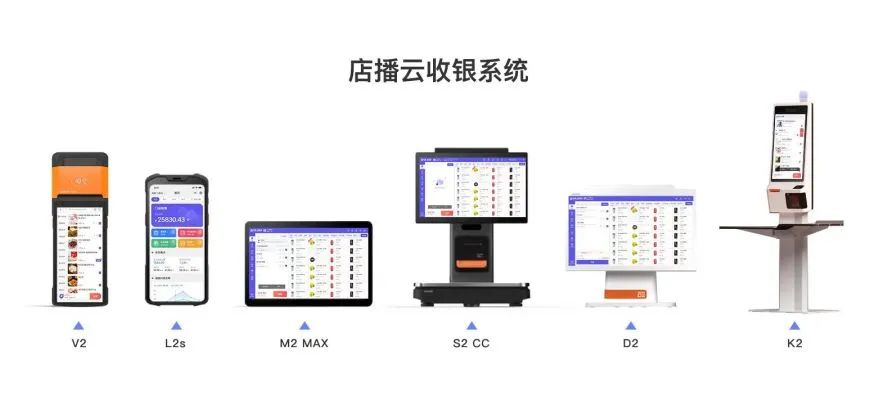 Keywords: Android POS、BIoT、Android payment device

Along with the development of digitalization, smart terminals and business systems are increasingly adopted by stores, such as smart payment terminals, smart inventory check terminals and security monitoring terminals. For software, there're financial apps, loyalty management apps, O2O platforms, etc. Such integrated systems are burdened with daily operations of businesses. Once any malfunction happens, it may result in business interruptions or inefficient operations, affecting the customer experience and operating revenue.

Thus, here Dianboyun smart retail system comes! It not only helps the headquarters easily manage a large-scale and cross-regional smart terminals in the stores with less manpower, but boosts the digital upgrade of the stores. Meanwhile, Dianboyun smart retail system allows operators to multi-dimensionally analyze the operational data in the aspect of labor cost, area-effectiveness, top 10 best-sellers data and top 10 worst-sellers data, transaction data, etc., which makes operators better know their business and forecast the sales trend, to finally make the best decision.

Conclusion
For convenience store industry, it shall always adapt to the market, and improve its operational capabilities and digital capabilities, no matter it wants to quickly dig deeper or expand. The check-out solutions based on the Android system are becoming smarter, more personalized, and more individualized, enabling merchants to have a more efficient check-out process.
In the next three to five years, a sustainable development driven by the improvement of operational capabilities will still be a vital aspect for the development of convenience store industry. Companies shall strive hard to improve their operational capabilities centered on store expansion, items iteration, and digital capabilities.
Keywords:SUNMI、Android POS、BIoT、Android payment device、mPOS Android、Android handheld、Android PDA、Android Kiosk