Monthly Case Vol.8|350+ Stores: How Daddy Sweety Grows 30% Amid Uncertainty
Last two years, especially 2021
brought uncertainty to the bakery industry.
Some once well-known brands and internet famous brands
failed their transformation and struggled to survive.
Meanwhile some new brands got investments
and reshaped the bakery industry in China.
Among which Daddy Sweety outshines.
Let's have a look at how it uses digital transformation to thrive.
"No matter how bad things get, it's impossible not to love someone who made you toast."
--Film Toast
There is also a brand in China that focuses on making toast: Daddy Sweety. As its name suggests, it was founded because a dad wants to make toasts to warm kids' childhood. Since its inception in 2017, Daddy Sweety has reshaped people's ideas about toast by "handmade toast". By the end of 2021, Daddy Sweety had opened over 350 stores in 108 cities.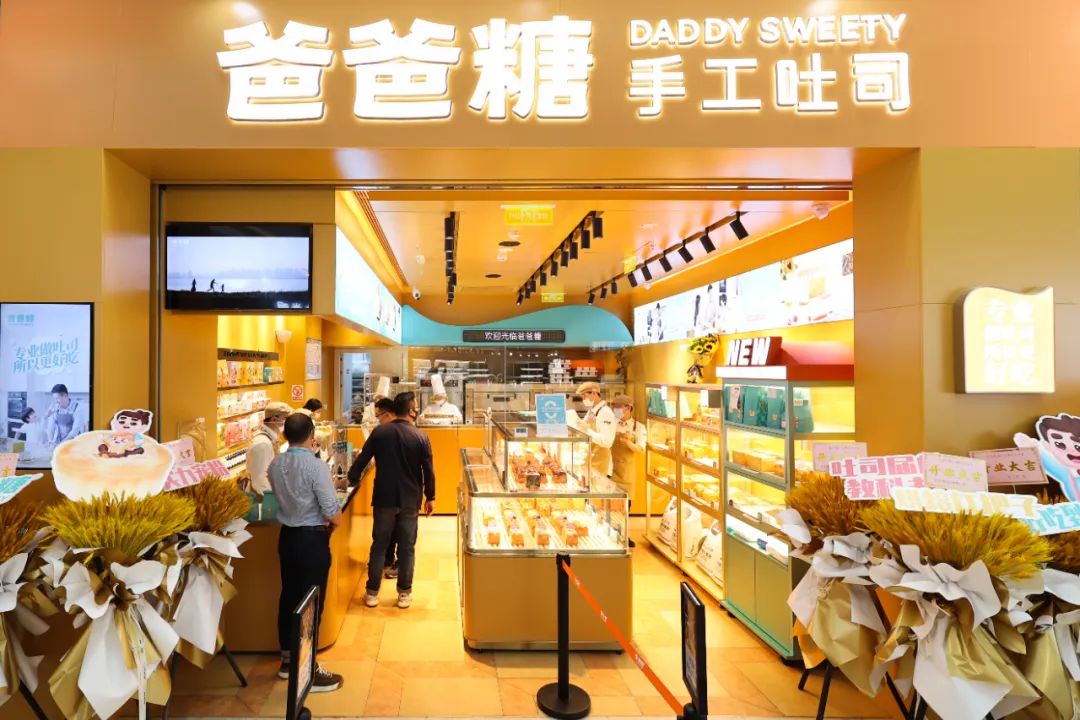 Keywords: Android POS、BIoT、Android payment device
Daddy Sweety had opened over 200 stores by the end of 2020, and to adapt to the quickly expansion, problems below needed to be solved:
Stores needed to buy servers, but the debugging and installation work was annoying. Traditional software delivered poor experience in usage and maintenance. Windows system is hard to use and requires a long training time, which also increased costs.
In the middle of 2021, Kingdee, working with SUNMI, provided a digital solution to Daddy Sweety to manage its store checkout, purchase-sell-stock process, promotional activities, and loyalty programs, thus to support its expansion.
Drive Brick-and-mortar Store Efficiency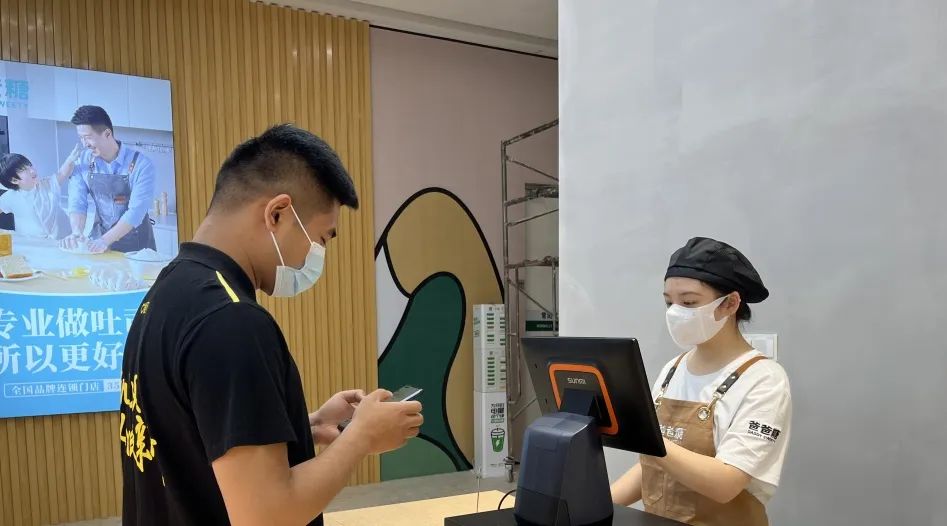 Keywords: Android POS、BIoT、Android payment device
"Thanks to this checkout solution, customers can scan or show their QR code to pay. It greatly accelerates the checkout process, cut customers' waiting times. A win for both store management and customer services."
——Manager, a Daddy Sweety Store
SUNMI T2s, 2D Handheld Scanner, Blink ScanBox, and Kingdee—smart IoT devices and SaaS work together to realize item barcode reading, checkout, receipt printing, and data analysis, and visualize payment and operational data to form a smart ecosystem for the bakery store.
During the development of this project, Kingdee and SUNMI broke barriers from the system side for quick deployment and implementation, which heavily reduced costs on store management and operations, increased the checkout efficiency and also brought better shopping experience to customers.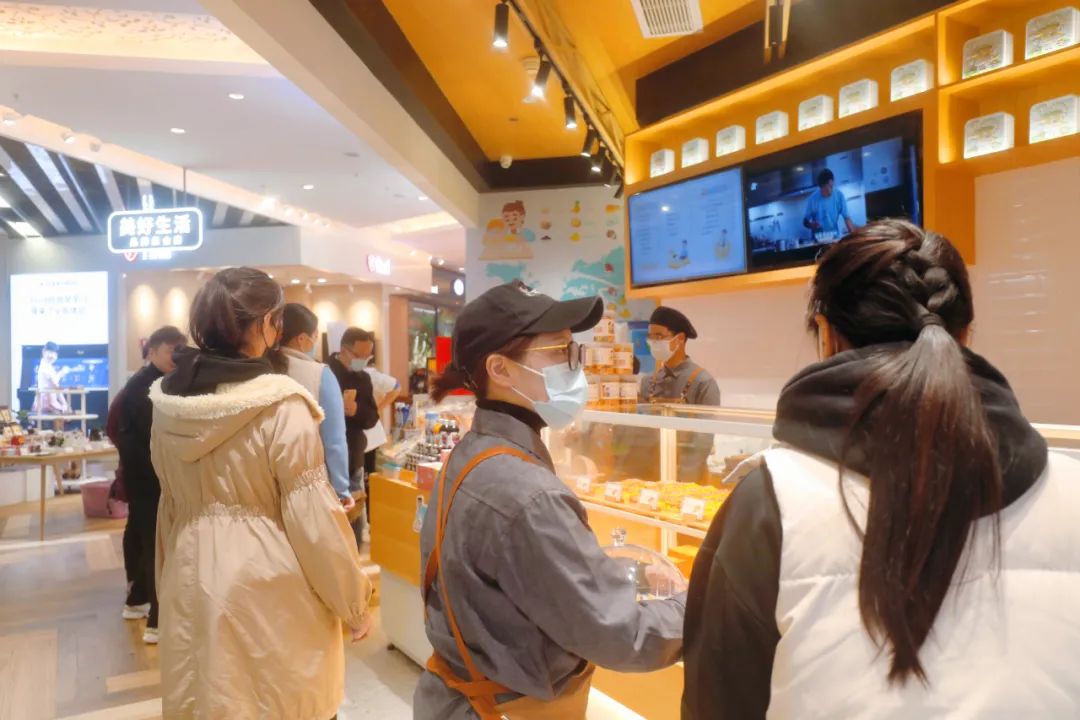 Keywords: Android POS、BIoT、Android payment device
Powered by SUNMI OS, SUNMI T2s is powerful and can smoothly switch between running apps, drastically reducing after-sales problems. Leveraging SUNMI Partners Platform, Kingdee can remotely manage Daddy Sweety's in-store IoT devices and efficiently solve problems once occurred.
Full Digitalization: Grow Takeout Business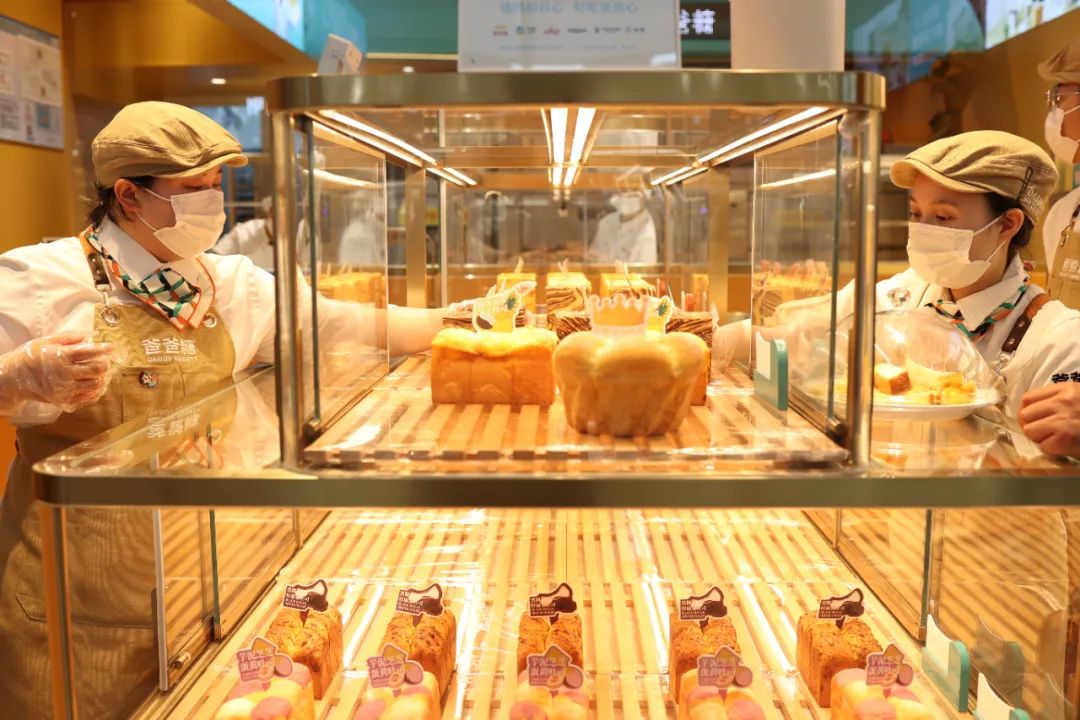 Keywords: Android POS、BIoT、Android payment device
Starting from brick-and-mortar store, Daddy Sweety also expanded as planned to grow its takeout business to form an online-offline integrated business landscape, which requires the solution also to be integration-friendly to food delivery platforms. Customers can place an order online, store assistant accepts the order, SUNMI T2s prints the receipt automatically and staff can pack the takeout and hand to the delivery man according to the order information. The quick process to a great extent ensures the toast' good texture when a customer receives it.
Additionally, Kingdee also customized its software according to Daddy Sweety's requirements. SUNMI's OTA function, which can release updates to in-store devices in a staged manner, helps a lot. Just open SUNMI Store and download it.
Digitalized Supply Chain and Loyalty Programs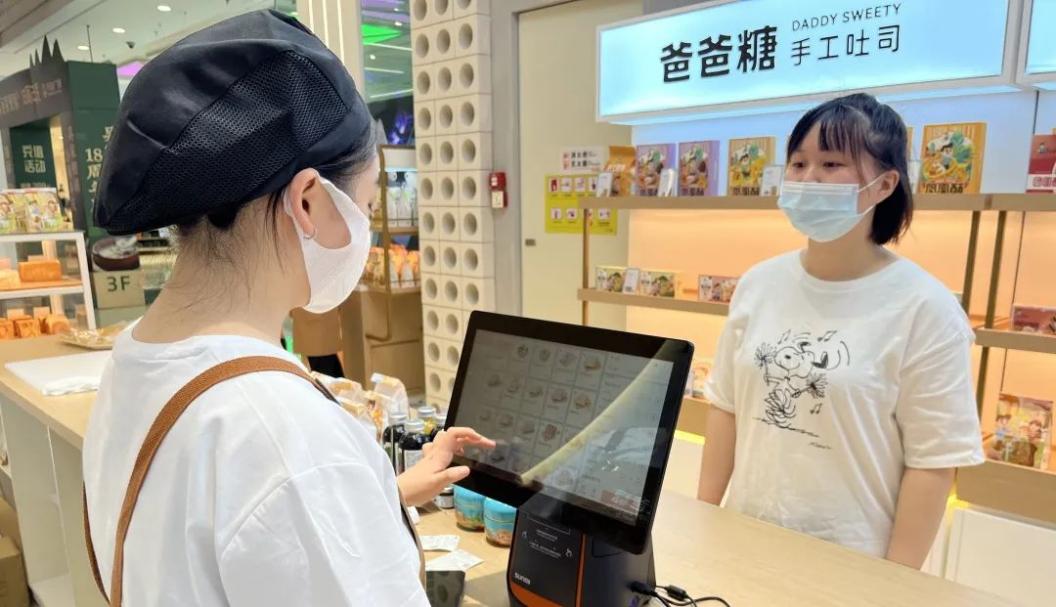 Keywords: Android POS、BIoT、Android payment device
"This all-in-one solution answers to our increasing needs in purchase-sell-stock management and loyalty programs management. The data analysis delivered also makes our sales and operations decision making more data-driven."
—— Dangdang, Deputy IT Manager, Daddy Sweety
The increasing number of stores also brings bigger orders, but the manual order processing usually led to errors and delays. However, the supply chain solution easily solved the problems and helps Daddy Sweety to expand its business quickly to the whole country.
Thanks to this solution, Daddy Sweety HQ can control materials in a unified manner and assign different material distribution permissions to different stores. Orders will be fulfilled in a unified way for delivery, and the purchase and delivery price can be set accordingly. Stores can, to their needs, pay first and get supplies next or from nearby warehouses for the central warehouse to complete the accounting work. Stores can check materials, set inventory plan, regularly check stock level, set how many is a serving of a material for quick stock level calculation and sync with the checkout system.
Integrated with SUNMI devices, Kingdee supports multiple types of marketing activities to help seize more market shares. In addition to working as a great helper in shopping guidance, the solution also efficiently increases traffic data and repeat purchase rate.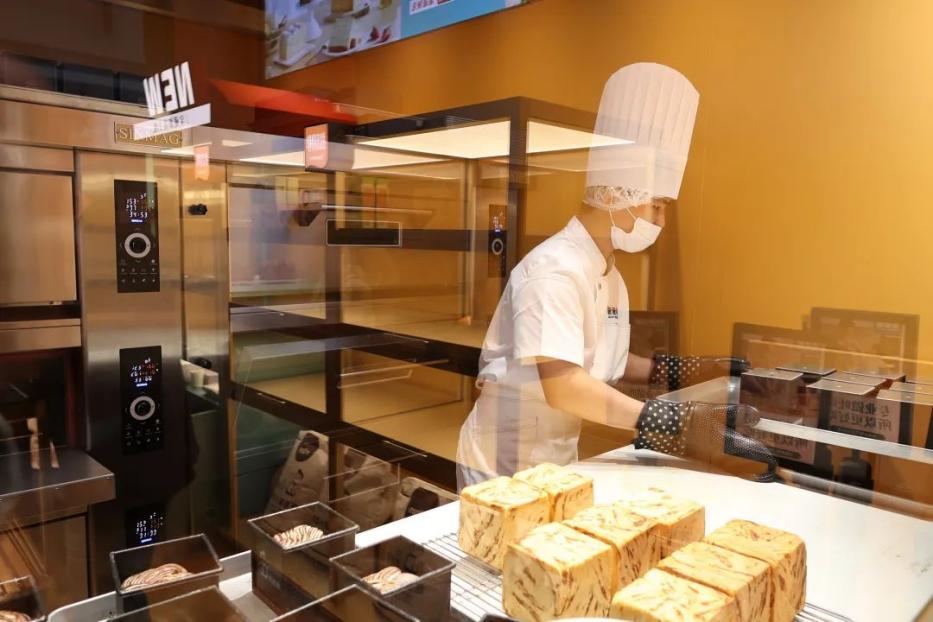 Keywords: Android POS、BIoT、Android payment device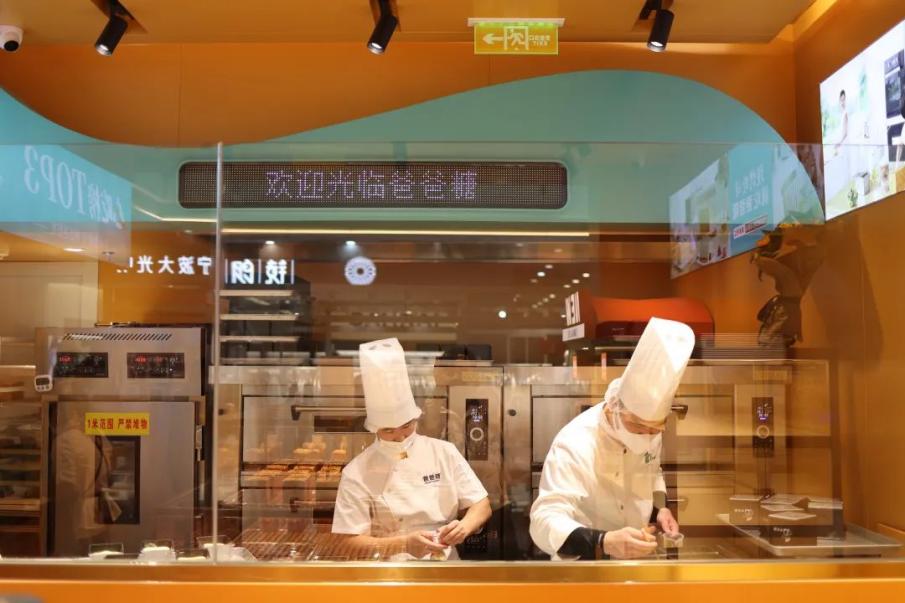 Keywords: Android POS、BIoT、Android payment device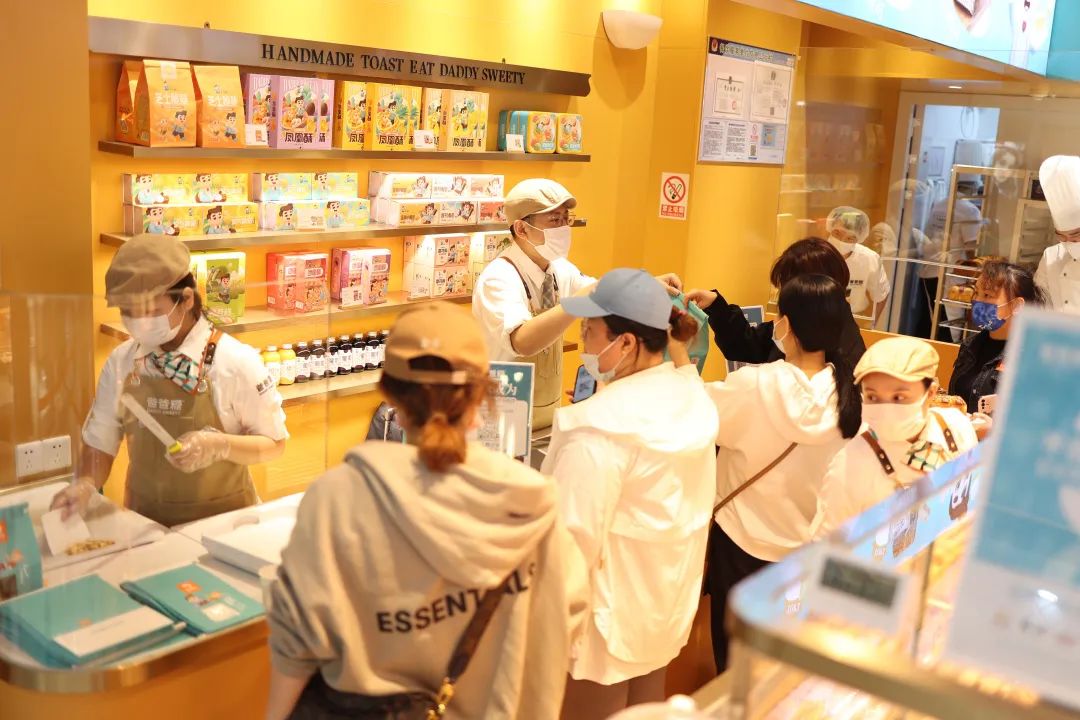 Keywords: Android POS、BIoT、Android payment device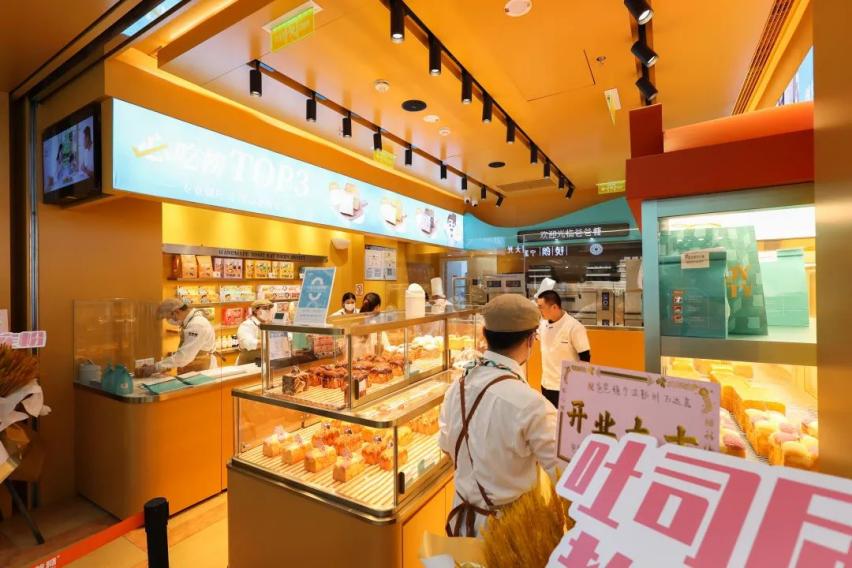 Keywords: Android POS、BIoT、Android payment device
Select raw materials, determine ingredients and oven temperatures and present the final visual experience... Daddy Sweety sticks to its original aspiration with ingenuity in every step. Behind the toast, is their warm hearts and attitudes. And Android-based digital solutions help reshape Daddy Sweety's business and make their operations more efficient.
The bakery industry is growing rapidly. SUNMI and Kingdee will dive deeper to constantly improving solutions for this industry and bring digital transformation to more merchants.
Keywords:SUNMI、Android POS、BIoT、Android payment device、mPOS Android、Android handheld、Android PDA、Android Kiosk