Tribute to Partners. Let's Continue to Light up Hope with Technology This Year.
#SUNMI and Partners# held the first communication conference!
KMTECH & SUNMI Communication Conference was held successfully at the end of December.
KMTECH has been deeply engaged in the digitalization of Chinese retail and F&B sectors for 21 years.
In 2021,
We'll further cooperate in product co-creation and brand promotion.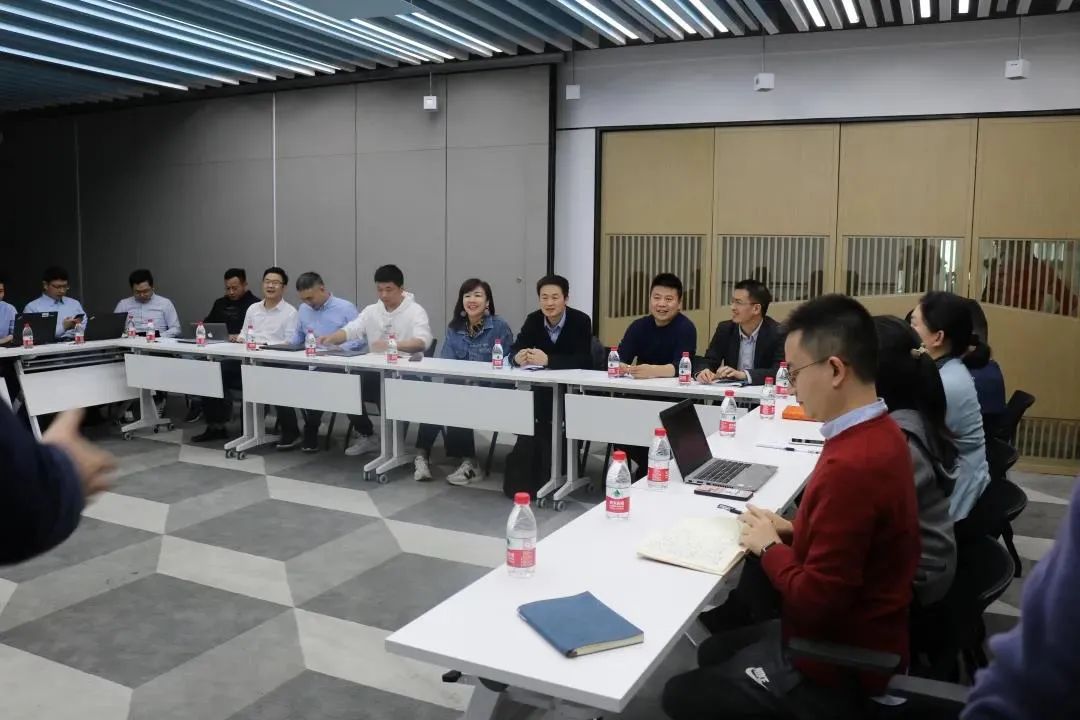 Keywords: Android POS、BIoT、Android payment device
2020 was a tough year,
but we'll keep braving challenges.
The past has gone.
Luckily, things are getting better.
We want to share with you some stories about our partners,
to show our gratefulness for each encounter and support.
Thank you for being there. @PosPal
"Together,
we grow up with our customers.
Regardless of making or losing money in the project, we'll set PosPal and SUNMI as a benchmark in the complex project in Shantou." —PosPal
Thank you for your understanding. @Ke51
"Ke51's team had been stationed in a food market
for half a month. They worked overtime to debug and optimize the project. Finally, the project has been successfully completed, and Zhaohui Food Market became the first excellent case of the smart food market in Hangzhou, which was widely reported!" —Liu Kai, Software Ecosystem Department of SUNMI
Thank you for your trust. @HEIMI TECHNOLOGY
"Mr. Zhao from HEIMI TECHNOLOGY
decided to open a store with us without the slightest hesitation.
He started investment even before we signed the contract. His trust was the foundation of our store's successful opening." —Peng Shaohui, Store Operations Department of SUNMI Home
Thank you for your meticulousness. @TCSL
"For the accuracy of 0.5 seconds,
TCSL carried out a two-month closed-off development.
Their project team was still working at the end of the year.
Eventually, they delivered the project to the customer on time before the Spring Festival."
—Xue Qianxin, Internet Industry Key Accounts Department of SUNMI
In December 2020,
we released a brand film on altruism entitled Light Up.
With nearly 50 partners, we initiated a story-collection activity inviting
netizens to make comments,
to record moments in 2020 that warmed or lit you up.
The unforgettable moments
happening to every reader
best interpret 2020.
From KMTECH@Xiao Wa
In July 2020, about 100 all-in-one devices with software integrated by KMTECH and SUNMI were needed at Wanhe Department Store in Huixian City, Henan Province. The product manager of KMTECH Dianwutong went to the customer's store to perform on-site development. Because the customer's store was about to open, the product manager stayed in the store for a week, making swift adjustments according to customer needs. Finally, all products were available before the store's opening! During the pandemic, KMTECH Dianwutong launched a special "contactless office" strategy for retailers that let them work without worries.
From HEADING@Ms. Cheng
During the pandemic, the streets in my hometown were all locked down. Only a few food stores were open. Young people could buy things on their cellphones via the supermarkets' group chat, but the elderly had troubles in buying foods. My grandma lives alone, and we were worried about her. But she told us that in over a month, a store delivered food for the elderly who live alone every several days. The elderly often opened the door in the morning finding a bag of foods at the doorstep, which included napa cabbage, wax gourds, chili peppers, and sometimes mixed diced chicken. There wasn't much, but it was enough for her to eat for days. When the lockdown ended, my grandma found the store owner, who only took ten yuan since my grandma insisted.
From Yeke@JJ
Jin ran a breakfast bar in Shanghai. Hua came to apply for the position of a waitress. During the interview, Hua said she was undereducated but hard-working. She wanted to make enough money to take an accounting class. Jin kept it in her mind. After some time of observation on Hua's work performance, Jin offered to pay for the accounting class so that Hua could learn after work. "We both came from the countryside. Our families were too poor when we were little to afford our schooling. Now that this girl wants to learn, we should help her", Jin said.
From Shenghe@Ms. Wang
The pandemic was relieved in May and June. Chen Ke rushed to Xinjiang and went through quarantine and inspection first. At the hotel, he communicated with the customer online every day. When the quarantine was over, he met with the customer. A few days later, the pandemic broke out in Xinjiang. Chen Ke and his customer were both isolated in the industrial park. The day when the lockdown ended, the locals were taken home by their families. Chen Ke was alone. On the same day, his customer called and said she and her family were waiting for him to dine with them at her home.
From ZHIBAIWEI@Chen Zhiguo
I made plans and held expectations for 2020. However, COVID-19 broke out. It was a tough year, but I never gave up like those people in Light Up. Due to the pandemic, I couldn't go out, let alone leave the province. I encouraged my colleagues to introduce our customers the new selling technology solutions and helped merchants establish cloud offices, cloud stores, etc. to reduce their losses, so that their businesses could survive. In this new year, I wish myself to forge ahead bravely and confidently.
From SOVELL@Zhu Mengqi
Chen Xiaoyan is the head of the canteen hall of the Metro Building. She prepares before the meal, sterilizes utensils, retains samples of dishes, packages take-outs, handles complaints, and records and reports food varieties. At Chinese New Year, the canteen was short of hands. During the pandemic, the staff needed to measure customers' temperature, guide customers to disinfect hands, and sterilize the hall, which was really burdensome! However, the seven staff completed all these. From January 13 to February 8, they were extremely busy, being the strong support of the people fighting the pandemic at the front line. Although they didn't fight at the front line as the doctors and nurses risking their lives, nor were their deeds sensational, they were also heroes contributing their own strength.
From Paidui Network@Zhou Xiaohong
The COVID-19 pandemic imposed a destructive impact on the F&B sector we work in. Paidui Network provides logistic support for the F&B sector. With our agents leading ahead, we work together to find more opportunities for the merchants. The pandemic keeps us far apart, but our hearts are always connected. It makes me realize the value of lives lies far beyond itself.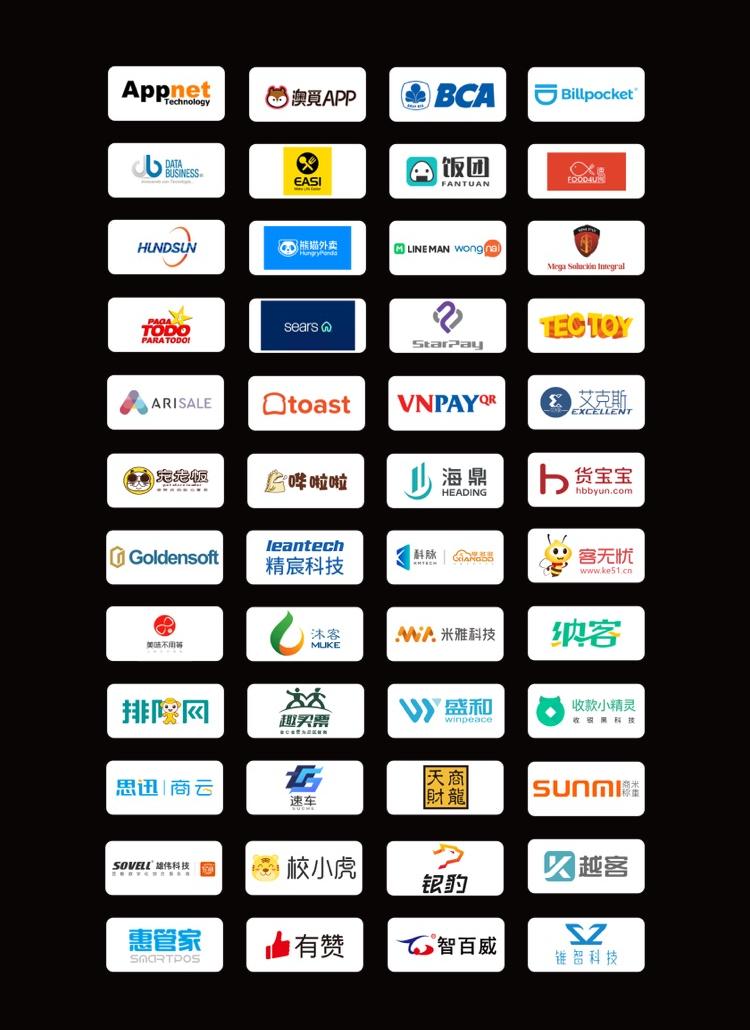 Keywords: Android POS、BIoT、Android payment device
▲ We sincerely appreciate the support of the above partners.
Keywords:SUNMI、Android POS、BIoT、Android payment device、mPOS Android、Android handheld、Android PDA、Android Kiosk