SUNMI Starts Roadside Business and Boosts Street Stall Economy with POS Terminals
After Tencent executives recruited employees
through street stalls and the CEO from Changba sang by the roadside,
SUNMI CEO, Jack LIN, also starts to run a street stall.
Top 10 SUNMI smart POS terminals are sold in the street stall
in the first national normalized trunk market.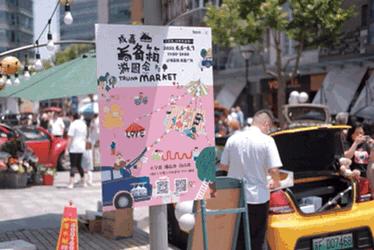 Keywords: Android POS、BIoT、Android payment device
Let's check it out how exciting and lively it is!
The coolest market hides in the trunk!
A car is a small stall, imagine all that you may want to buy when someone opens his/her trunk: vintage CDs, little bear toys, lovely rabbits, etc. Surprises are waiting for you!
It may look simple to run a street stall, however, the truth is not. Lots of preparations need to be addressed before running a street stall: Where to run the stall? What to sell? When to start selling?...
After choosing the right place, Captain Jack opens his trunk and takes out SUNMI's popular smart terminals: SUNMI T2, SUNMI T2 MINI, SUNMI V2, SUNMI V2 PRO, SUNMI P2 PRO, SUNMI Mario, SUNMI Blink ScanBox, SUNMI scanner, SUNMI POS power bank, SUNMI W1. After hanging customized SUNMI T-shirts and canvas bags, SUNMI street stall is ready!
SUNMI Mario and SUNMI P2 PRO, recommended by Captain Jack.
When running the street stall, Captain Jack picks out two popular SUNMI products for recommendation and also carries out on-site device trial.
SUNMI Mario, highly recommended by Captain Jack, boasts two functions: calculation and QR code payment acceptance, and it also supports Wi-Fi and GPRS connection, as well as 4G hotspot connection, which is quite suitable for stall vendors selling multiple categories. Most importantly, its loudspeaker gives real-time reminders, with a high volume that even can be heard by the stall vendor next to you, making sure there's no missing orders! Really a must for you to run a street stall!
If your customers are mostly foreigners who make the payments by cards a lot, SUNMI P2 PRO must be a top choice for you, which supports various payment methods including magnetic stripe card, QR code among many others, and also facilitates your reconciliation when you go back home.
SUNMI helps boost street stall economy!
Running a street stall for one day is not an easy thing, and the following articles are strongly recommended to help you work at ease: boat-fruited sterculia, UV umbrella, mini electric fan.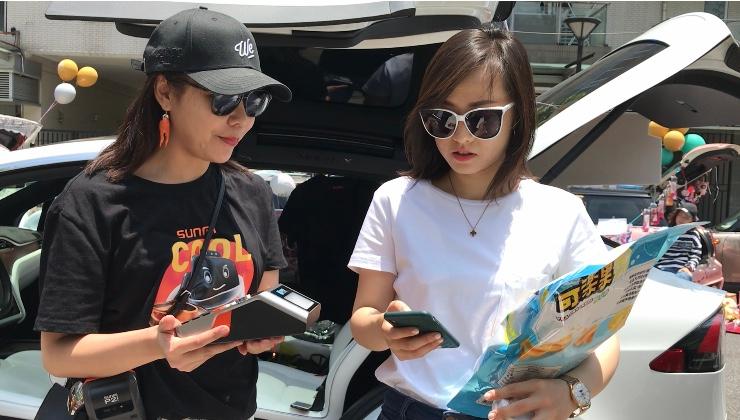 Keywords: Android POS、BIoT、Android payment device
Street stalls and small businesses are part of Chinese economy, and can much help revive the economy that has been impacted by the COVID-19 pandemic. The stallholders and small business operators are all the major ones that SUNMI is serving, and bringing them the efficiency and convenience leveraging hi-tech products is always what SUNMI is pursuing, which is also the direction and destination that SUNMI is heading for.
Keywords:SUNMI、Android POS、BIoT、Android payment device、mPOS Android、Android handheld、Android PDA、Android Kiosk