Good News: SUNMI is Awarded Another Three International Design Awards, Fully Interpreting SUNMI's Top Industrial Design Strength
Recently,
the business operating system developed by SUNMI, SUNMI OS,
has successfully gotten the iF Design Award and the Red Dot Design Award.
And the desktop terminal, SUNMI T2 PRO (X2)
has also won the Red Dot Design Award 2020.
These three international design awards given to
SUNMI have proven the top industrial design capability of SUNMI.
SUNMI also is the first company
winning these three awards at the same time!
Praised as the Oscar in the design industry, the iF Design Award is one of the most recognized and influential design awards in the world. And the Red Dot Design Award is more famous because of its stricter selection criteria. SUNMI, winning both awards, has fully displayed its top industrial design strength in the business IoT device sector.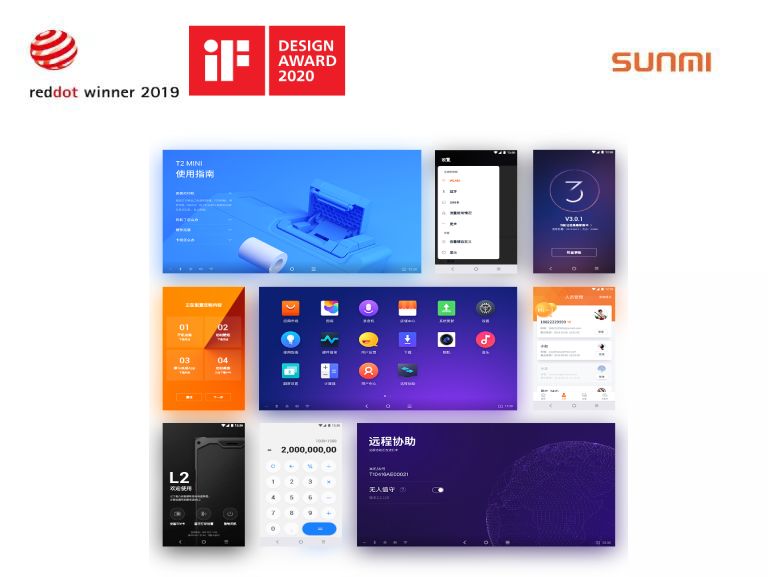 Keywords: Android POS、BIoT、Android payment device
SUNMI OS is awarded the iF Design Award and the Red Dot Design Award.
Notably, SUNMI is the first company to win these two international design awards at the same time. And this is also the first time that SUNMI OS has won the Red Dot award, which was previously won by Xiaomi MIUI system.
This month, SUNMI T2 PRO (X2), relying on its stylish appearance and robust performance, has won the Red Dot Design Award 2020 again. SUNMI's industrial design is highly recognized for another time.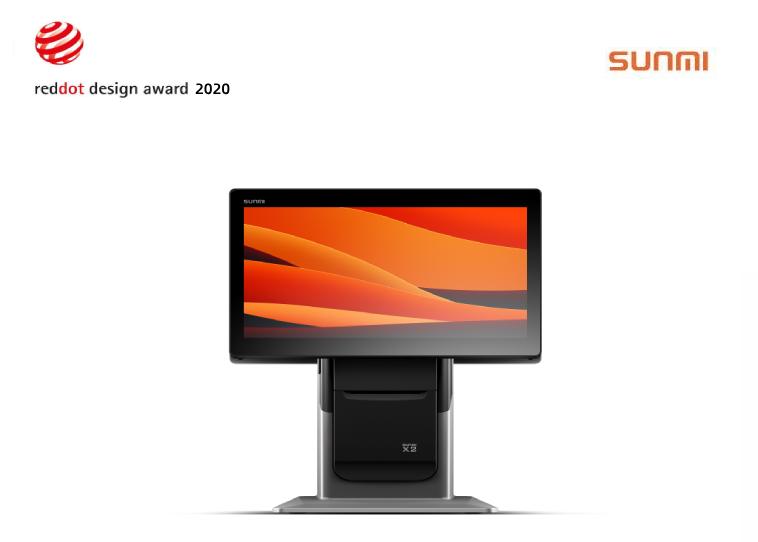 Keywords: Android POS、BIoT、Android payment device
SUNMI T2 PRO (X2) is awarded the Red Dot Design Award 2020.
In fact, the first product SUNMI rolled out in 2016, SUNMI V1, has already won the iF Design Award for its light and compact size and ergonomic design. And more SUNMI products with excellent industrial design have been launched since then.
So far, SUNMI has got 14 top international design awards including the Red Dot Design Award, the iF Design Award, and the G-mark. SUNMI has been in the forefront in the industrial design of intelligent IoT devices.
SUNMI OS, a great helper for ISVs and merchants.
By deeply cooperating with ISVs, SUNMI has built an ecosystem that integrates intelligent IoT devices and software.
SUNMI OS, an operating system customized for business based on Android system, together with SUNMI App Store, which was co-developed by SUNMI and SUNMI's software partners, has provided merchants with complete IoT solutions.
For ISVs, SUNMI OS can help them release new versions by region or by device SN in a staged manner. For example, ISVs can choose users to test the new version, starting from a small range to validate the new version's functions, then gradually including more users until the official release of the new version. In this way, the merchants can adapt to the new version gradually, and less influence will be caused to the merchants due to immature functions of the new version. For merchants, SUNMI OS provides them much convenience. For example, the merchants no longer need to go to the tax bureau frequently like before thanks to the electronic invoice. In addition, after-sales services are also available in SUNMI OS when merchants encounter software problems. There're nearly 2 million SUNMI devices running offline daily. When a merchant applies for online service, the remote assistance in SUNMI OS can always help merchants and ISVs communicate in real time and solve problems quickly.
Moreover, the general components that is adapted to the upper layer applications in SUNMI OS can help ISVs complete configurations faster when they release new apps or new versions. Merchants can get timely response from SUNMI OS support team when needed, which in return helps ISVs develop systems that are more suitable for users and markets.
Till now, SUNMI ecosystem has gathered over 22,900 partners, over 17,690 software developers, and over 10,500 apps, covering more than 100 sectors and verticals, and SUNMI digital solutions are widely used in scenarios like F&B, retail, supply chain, tax control, and payment, etc., with over 45.81 million times of app downloads.
SUNMI defines user-centric intelligent IoT devices.
Why SUNMI can have such an excellent industrial design? The answers lie in its genes and foresight. SUNMI's core design philosophy is to respect the user demands and make products and environment co-exist harmoniously.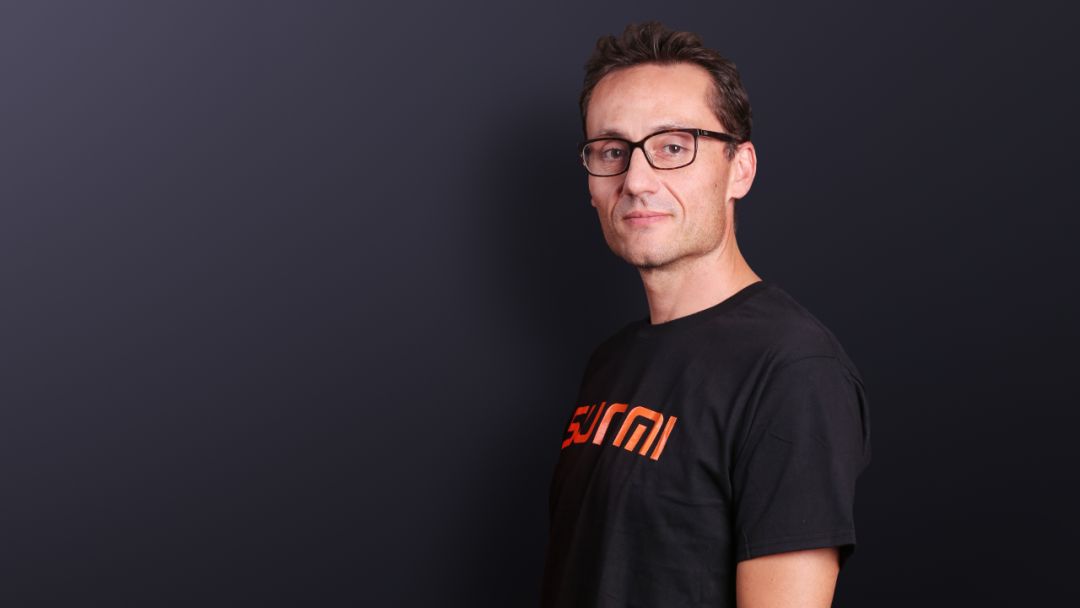 Keywords: Android POS、BIoT、Android payment device
SUNMI 's chief designer, also SUNMI's partner, David Protet, is a top industrial design master from France, who has designed over 1,000 intelligent hardware products, and won the iF Gold Award and the Red Dot Design Award for many times. "When designing SUNMI device, we adopted the double shot injection molding, with orange embellished and visual cues, and made the visual appearance an essential part of the brand personality, finally forming a unique style for SUNMI." Said David.
From the design of a product and the interpretation and expression of product functions, we can find the designer's abundant life experience and unique aesthetic. There's no doubt that the exquisite technology and smooth operations will help merchants better manage their stores and bring customers wonderful consuming experience.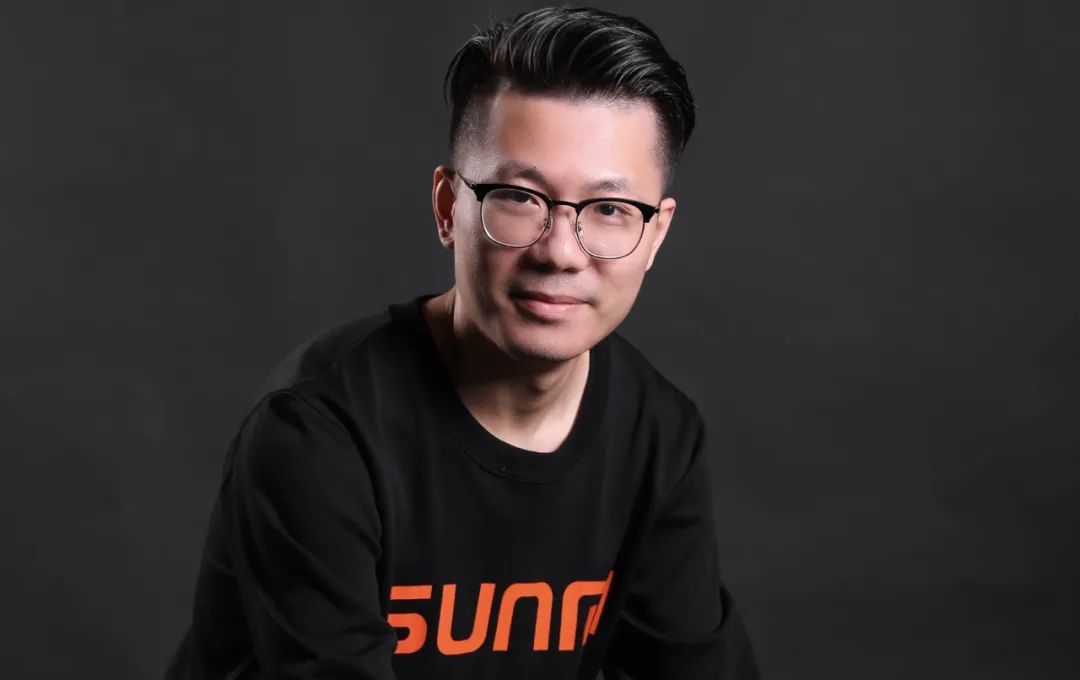 Keywords: Android POS、BIoT、Android payment device
"Merchants prefer elegant, efficient and clear system design, which helps save them more time for what they care the most - store operations. SUNMI designs SUNMI OS with user experience in mind, which is also the standpoint of SUNMI's design." Said Vicon HU, the Design Director from SUNMI.
Adhering to the design philosophy of product and environment coexistence, SUNMI will deliver commercial IoT hardware that come with state-of-the-art technology and the beauty of industrial design to users in every corner of the world.
Keywords:SUNMI、Android POS、BIoT、Android payment device、mPOS Android、Android handheld、Android PDA、Android Kiosk