SUNMI February News 2020
01
SUNMI donates smart POS terminals valuing 1 million CNY to support the medical staff in Hubei province.
On February 4th, SUNMI donated SUNMI L2 handheld terminals with the total value of 1 million CNY to Leishenshan Hospital, and SUNMI technicians carried out on-site installation and commissioning once those devices arrived at the hospital. SUNMI L2 can be used for data collection, allowing the hospital to have a smart information management from patients filing, treatment, to nursing, and helping improve the efficiency of diagnosis and treatment.
SUNMI pays tribute to all the medical personnel working at the frontline and hopes everyone stay safe!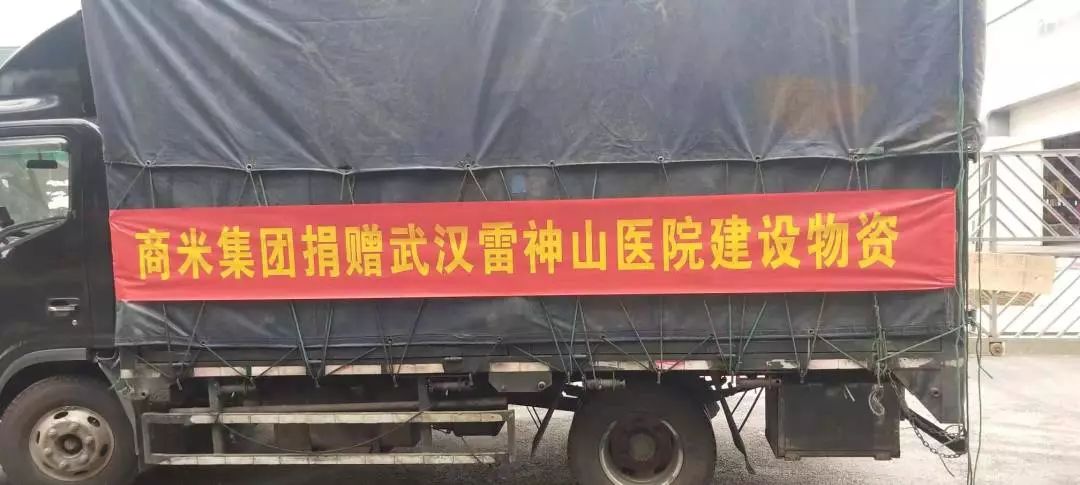 Keywords: Android POS、BIoT、Android payment device
SUNMI L2 that SUNMI donated worthy of 1 million CNY.
02
SUNMI empowers the supermarket in Leishenshan Hospital with self-checkout, helping contain the spread of COVID-19.
On February 2nd, the Leishenshan Hospital was put into use, together with a special supermarket brought into operations: Zhongbai Warehousing Supermarket. No work staff in this supermarket, customers only need to check out by using their own mobile phones to scan the QR code after picking what they want, very safe and convenient.
SUNMI T2, the self-checkout terminal adopted by the supermarket, was co-developed by the technical team from Taoxianda of Alibaba Group. And over 200 customers experienced the self-checkout on the first day of operation.
03
SUNMI attends EuroShop again to speak for China retail.
After three years of preparations, EuroShop 2020 kicked off in Dusseldorf, Germany. This time, EuroShop brought together 3,000 retail companies from more than 90 countries and 110,000 professional visitors from over 140 countries, setting a new record!

SUNMI went to Dusseldorf again, exploring cutting-edge retail design concepts with international partners together, and sharing a series of digital store solutions and a full range of commercial IoT devices with the onsite attendees!
04
SUNMI appears in IBEX INDIA 2020 held in Mumbai, India.
From February 13th to 15th, the 8th IBEX India was grandly opened in Mumbai, India. This is also the only comprehensive exhibition in India covering the most cutting-edge technologies, hardware and services in the financial industry. SUNMI staff working in SUNMI India office took part in the exhibition and brought a full set of SUNMI IoT devices and digital solutions to the exhibition, which attracted lots of attention.
05
SUNMI is awarded international design awards again, fully showing SUNMI's design strength.
The winners of the 2020 German iF Design Award were unveiled and SUNMI OS was again enrolled. So far, SUNMI has gotten 13 international design awards. SUNMI products' design capability is highly recognized! SUNMI will strive forward to push the boundaries of product design.
06
SUNMI cooperates with MyBank to empower over 1.5 million small and medium-sized merchants in Hubei province.
Chinese small and medium-sized merchants are the ones that are mostly impacted by the COVID-19 pandemic, especially those offline small restaurants, since they are weak at dealing with risks. The store revenue is greatly reduced due to being unable to open for business. However, the costs are still waiting for being paid, which makes the store owners have to face the risk of capital chain rupture.
To help small stores and restaurants in a practical way, SUNMI cooperates with MyBank and rolls out several preferential policies targeting 1.5 million small and medium-sized merchants and 0.3 million pharmacies in Hubei province. For store owners who are infected by the COVID-19, the full exemption of interest is given to them as an assistance.
07
SUNMI launches live streaming program, attracting tens of thousands of merchants viewing online.
Since February, together with enterprises serving merchants like China Hotel Association, Kingdee, Youzan, Harvest Capital, Danjiechuangye, etc. and merchants like BigPizza, Tian Coffee, etc., SUNMI has successively launched two live streaming courses: A Course for Fighting the COVID-19 Pandemic – To Live on; A Course for Fighting the COVID-19 Pandemic – Resumption of Work. 24 industry professionals were invited to give small and medium-sized merchants countermeasures to deal with the businesses during pandemic or post pandemic. Lots of merchants were attracted to participate in the live streaming program and heated discussions were carried out.
The third live streaming program will be broadcasted from March 4th to 6th themed SUNMI New Retail Lecture. And SUNMI will invite 13 industry professionals to discuss on the aspects like increasing traffic from store marketing, optimization of product and supply chain structure, and loyalty marketing, etc., to better empower small and medium-sized merchants.
Keywords:SUNMI、Android POS、BIoT、Android payment device、mPOS Android、Android handheld、Android PDA、Android Kiosk