Big News: SUNMI Attends EuroShop Again to Speak for China Retail
After another three years of preparations, EuroShop 2020 was grandly opened in Dusseldorf, Germany.
Established in 1966, EuroShop, as the world's largest retail trade show, has a history of more than 50 years. This time, EuroShop brought together 3,000 retail companies from more than 90 countries and 110,000 professional visitors from over 140 countries, setting a new record!
SUNMI went to Dusseldorf again, exploring cutting-edge retail design concepts with international partners together, and sharing a series of digital store solutions and a full range of commercial IoT devices with the onsite attendees!
SUNMI in EuroShop 2020
01
SUNMI digital retail solutions catch international attention.
As an industry-leading enterprise in innovating commercial IoT devices, SUNMI brought the latest digital store solutions to the exhibition, showing the world the new retail technologies in China and speaking for China retail.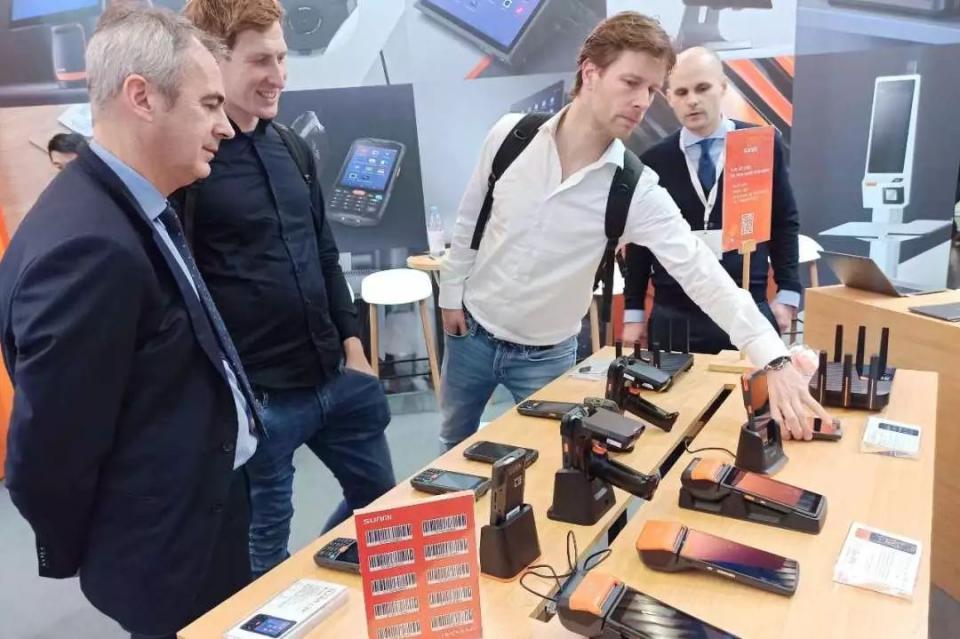 Keywords: Android POS、BIoT、Android payment device
Keywords: Android POS、BIoT、Android payment device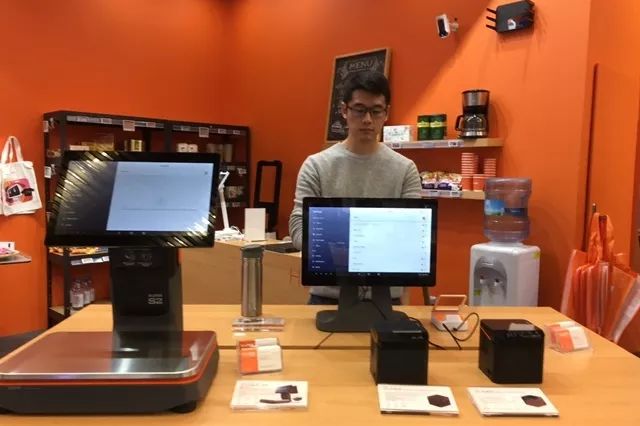 Keywords: Android POS、BIoT、Android payment device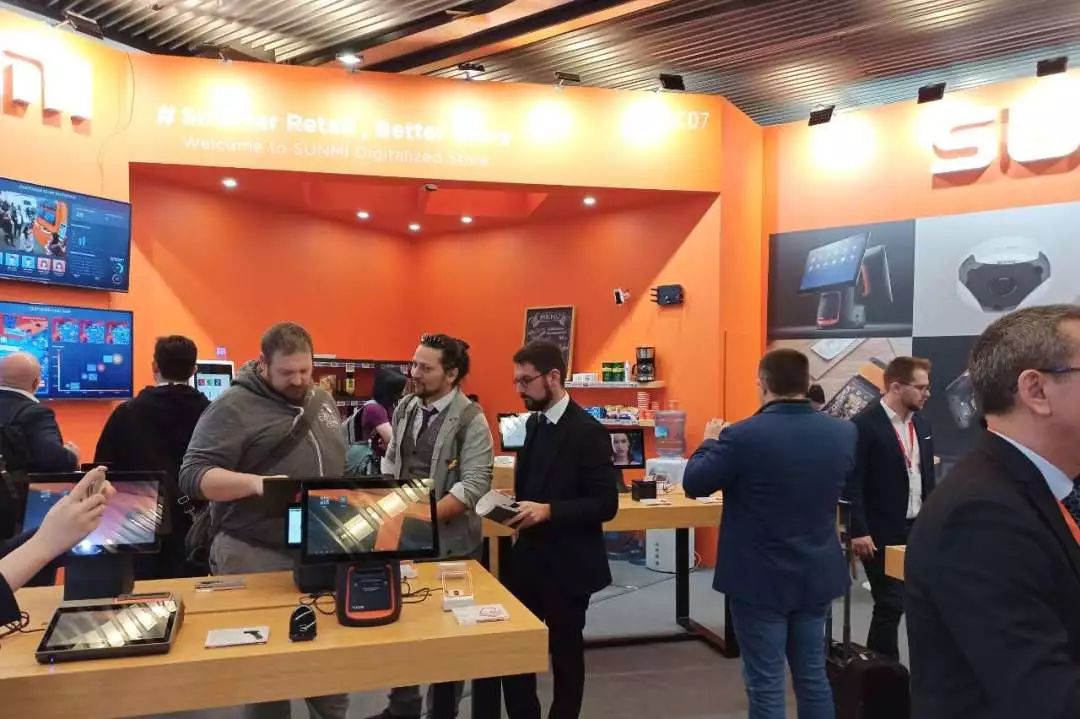 Keywords: Android POS、BIoT、Android payment device
Swipe left and right to view more highlights.
SUNMI has built multiple typical retail scenarios covering F&B, logistics, clothing, and convenience store, etc. based on the brand concept of new retail and new store. Recently, SUNMI has rolled out new products including handheld payment terminal SUNMI P2, desktop terminal SUNMI D2s and SUNMI D2s COMBO, and two kiosks, which were all displayed in the exhibition.
02
SUNMI Digital Store, a big star in the exhibition.
SUNMI Digital Store, a new retail sample store that SUNMI has built, interconnecting all the IoT devices, has become a big star in the exhibition.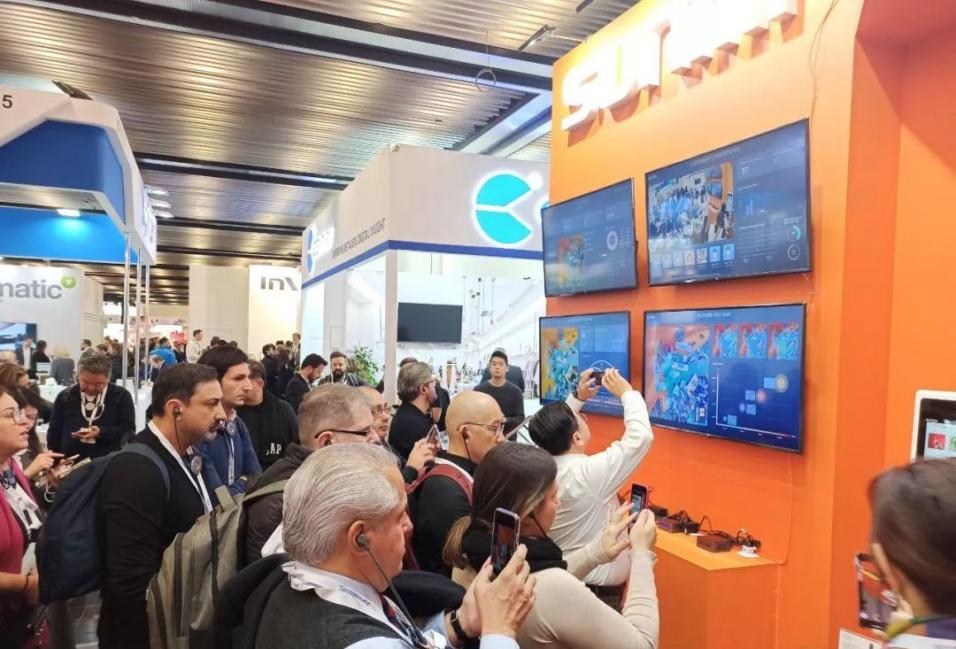 Keywords: Android POS、BIoT、Android payment device
Exhibition attendees are visiting and experiencing SUNMI Digital Store.
In SUNMI Digital Store, the Digital Wall presents the operational data including passenger flow statistics, popularity analysis, and customer flow tracking, etc., which may take much manpower and time to obtain in the past. Now, merchants can easily get the information from the Digital Wall.
03
SUNMI unceasingly pushes the boundaries of ecosystem building.
The new wave of consumption brings many opportunities, also changes people's way of consumption. SUNMI constantly expands its own boundary and grow together with partners.
"The integration of online and offline businesses is the development trend of global retail. SUNMI hopes to help merchants build digital stores by providing digital solutions that combine hardware and software, to drive operations through data and integrate online and offline businesses." Said Sam SU, the CMO of SUNMI.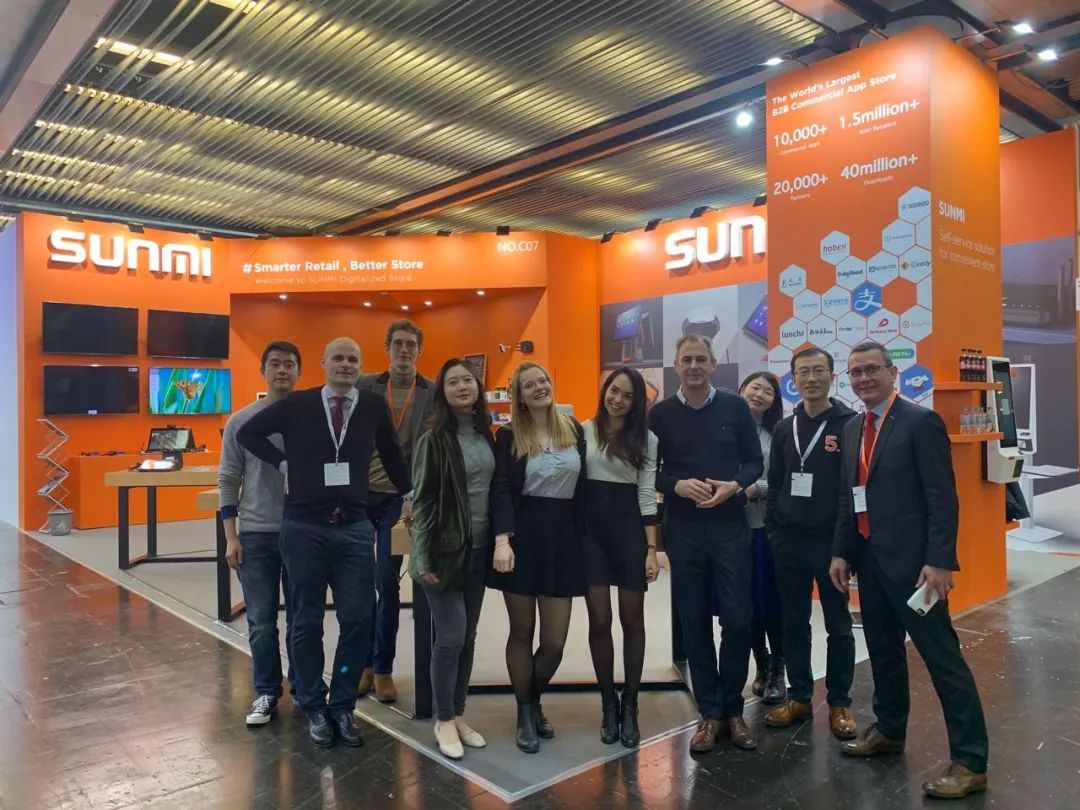 Keywords: Android POS、BIoT、Android payment device
SUNMI staff working in SUNMI French office.
Simple and easy-to-use hardware installed with global business software, plus sincere and considerate SUNMI Care services, give SUNMI the strength to lead the development of digital stores in new retail sector.
Keywords:SUNMI、Android POS、BIoT、Android payment device、mPOS Android、Android handheld、Android PDA、Android Kiosk