How Freshippo forms its one-stop new retail shopping experience?
Multiple formats

220+ stores

20+ cities

SUNMI V2 PRO

SUNMI ReX POS

SUNMI K2 MINI (ReX Flix)

SUNMI T2,SUNMI Scanner

Get new members

Verify coupons

Self-checkout

Contactless self-pick'n go
---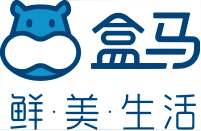 As a new retail format reconstructed from offline supermarkets by Alibaba, Freshippo in 4 years has developed multiple formats including Freshippo, Freshippo Mall, Freshippo Mini and Freshippo F2, covering 4 typical scenes where consumers buy for daily meals, at offices, during commutes and at communities. The exploration toward every format is originated from Freshippo's endeavor in reconstructing traditional business pattern, enhancing shopping experience and business efficiency.
Vice President of Alibaba and President of Freshippo group Hou Yi: "The true value of Freshippo is creating values for consumers constantly."
Get new members online and offline within 3Km radius from a Freshippo.
Reduce the intervention of manual service to experiential retail.
Enhance checkout efficiency by widely using self-checkout devices.
Get fresh food but no risk with this contactless self-pick'n go.
Innovations in each link of Freshippo stores.
SUNMI's intelligent IoT devices have been widely used in getting new customers, store operation, self-checkout and contactless self-pick'n go, bringing customers better shopping experience.
01

"Customers had to walk to the cashier counter for coupon verification or we had to note down coupon number for later verification, which was troublesome. Now we can use this portable device featuring fast scanning wherever it is needed."

---

An employee of a Freshippo store

---

02

"To Freshippo, F2 is new. For those who working in offices, we launched F2 which provides breakfast and lunch to address white-collar's every day pain points. The smooth self-service provided by K2 MINI (ReX Flix) enhances our store operation efficiency and saves customers' valuable time."

---

Manager, Freshippo F2, Shanghai Xingzhan Store

---

03

"The reason why I like to shop in Freshippo is that it's different from other supermarkets: it's pretty convenient for I can pay via self-checkout devices instead of waiting in a long line to pay. I can eat while walking around. The feeling is just like at home."

---

A customer of Freshippo store

---

04

"For Freshippo, Self-Pick'n Go is a new try this year. Under the outbreak, customers have their concerns for online order pickers, and the high-volume online orders put heavy burdens on delivery. Therefore, we launched this Self-Pick'n Go service to let our customers around stores enjoy fresh food without any contact nor risk."
The self-service solutions to all formats of Freshippo.
A center providing new retail shopping experience, which integrates "fresh food+supermarket + restaurant + food delivery" and has a size of 4000㎡.
A community supermarket selling fruits, vegetables, meats and other products and has a size of 500㎡.
A C-store and restaurant in a business district which can provide meals and afternoon tea for white-collars and has a size of 800㎡.
Coupon Verification
Getting New Members
Mobile Payment
With V2 PRO, the efficiency to verify coupons and get new members increases by 100%.
Cash Payment
(Will be launched in July)
Self-Checkout
Cash Payment
Self-Checkout
Self Food Pickup
The payment experience has been rebulit by K2 MINI(ReX Flix): labor efficiency increases by 200%, self-checkout takes 72% of all checkout methods, the checkout time decreases by 61%.
Powered by ReX POS, the use of self-checkout reaches to 73% and the checkout labor efficiency is 4 times as high as industry average efficiency.
Contactless Self-Pick'n Go
Contactless Self-Pick'n Go
Customers can pick their goods and complete verifications by themselves, thus saving 1 labor.
What does the future of retail look like?

Almost all businesses of Freshippo are originated from new ideas, so we need an innovative partner with a exploring spirit, who not only has a high pursuit in products but also can start from users' requirements and experience to innovate and improve unceasingly, which is also the reason we choose to work with SUNMI.
Outlook on future informationization.
Freshippo is a technologically innovative company which is driven by consumption, we hope to delve into consumption requirements, grasp new consumption trends, define and construct new business formats, actually those are what we are striving to achieve. We believe that self-service will overturn the consumption habits in retail industry, and we hope to lead the innovation in the retail industry together with SUNMI.
SUNMI devices used by Freshippo.